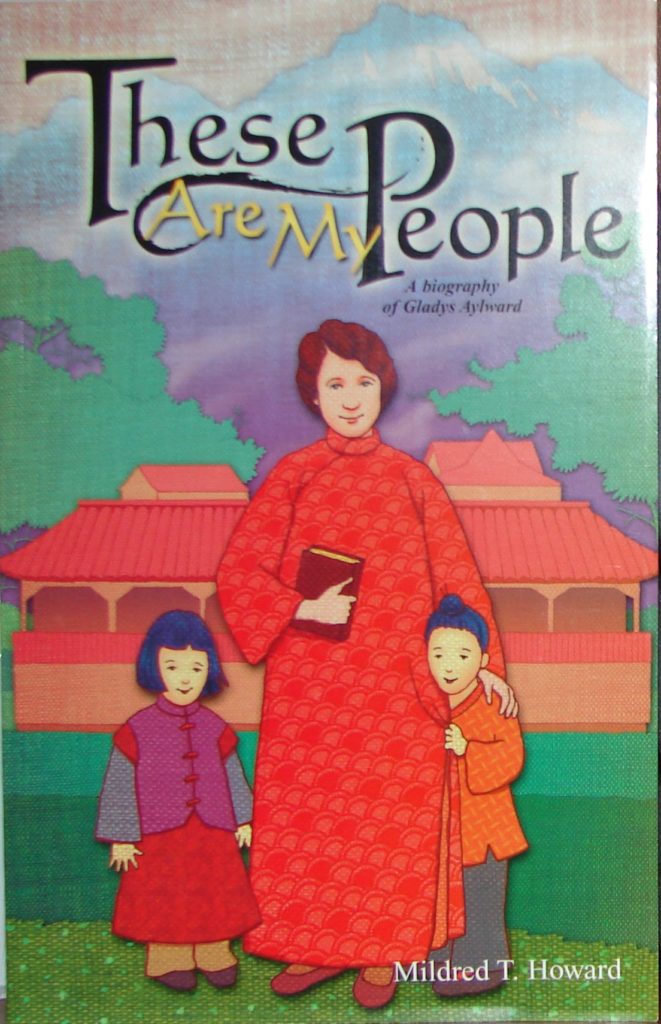 [et_pb_slick_woo_gallery _builder_version="3.2" image_size="woocommerce_single" link_slides="on" arrows="on" dots="off" center_mode="off" autoplay="on" pause_on_hover="on" adaptive_height="off" vertical="off" fade="off" background_color_gradient_type="linear" background_color_gradient_direction="1px" background_color_gradient_direction_radial="center" background_color_gradient_overlays_image="off" arrow_colour="#6b6b6b" animation_style="zoom" /]
These Are My People: A Biography of Gladys Aylward
The true story of how God led Gladys Aylward from the cold, foggy streets of London to the bleak mountain ranges of the Shanshi province.  Her steadfast faith touched Chinese hearts from all walks of life; her nursing skill saved the lives of many war-stricken Chinese; and her compassion led her to provide a home for hundreds of Chinese children.
Ages 7-9.
These Are My People: A Biography of Gladys Aylward
by Mildred T. Howard
Available as a Paperback.