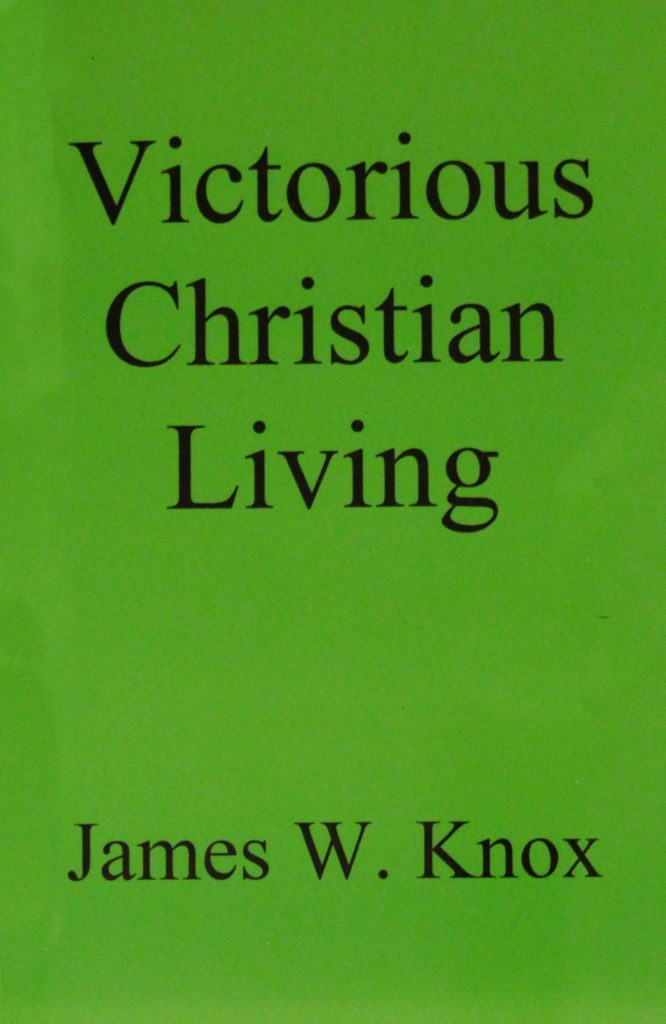 [et_pb_slick_woo_gallery _builder_version="3.2" image_size="woocommerce_single" link_slides="on" arrows="on" dots="off" center_mode="off" autoplay="on" pause_on_hover="on" adaptive_height="off" vertical="off" fade="off" background_color_gradient_type="linear" background_color_gradient_direction="1px" background_color_gradient_direction_radial="center" background_color_gradient_overlays_image="off" arrow_colour="#6b6b6b" animation_style="zoom" /]
Victorious Christian Living
The author says,
"Considering the condition of our churches, the repeated tales of failure among ministers and the drop-out rate of church members...we long for every minister to read [this book] and give one to every church member."
"Hundreds, and maybe even thousands of books have been written on Victorious Christian living but none that I have ever read was more Scriptural, thorough, practical and timely than this great book."
VBP Director
Evangelist Jim Fellure
Victorious Christian Living
By James W. Knox
Available as a Paperback.