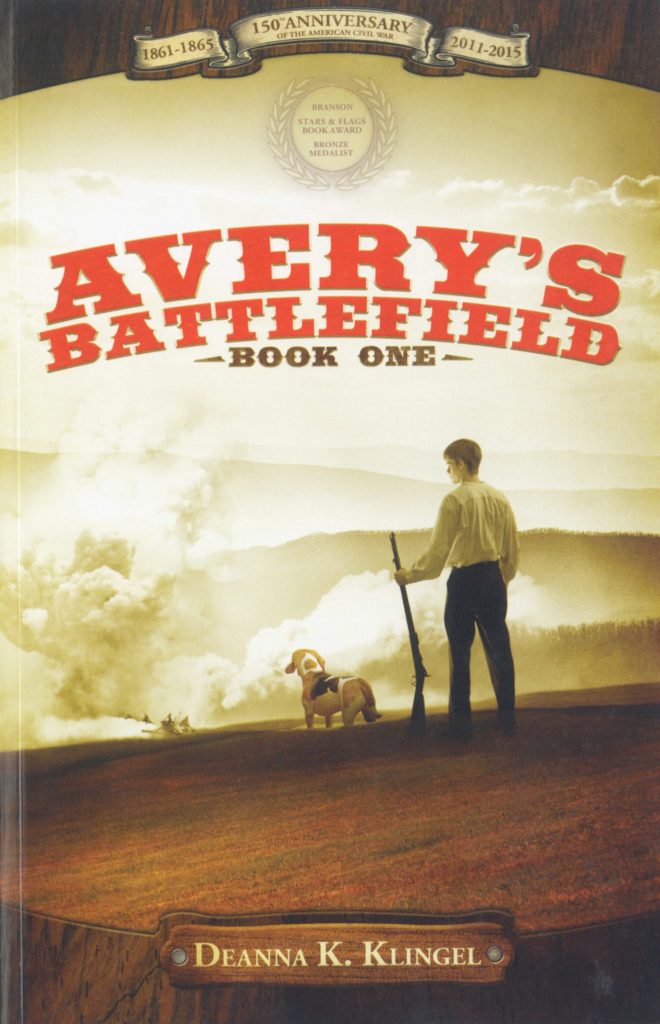 [et_pb_slick_woo_gallery _builder_version="3.2" image_size="woocommerce_single" link_slides="on" arrows="on" dots="off" center_mode="off" autoplay="on" pause_on_hover="on" adaptive_height="off" vertical="off" fade="off" background_color_gradient_type="linear" background_color_gradient_direction="1px" background_color_gradient_direction_radial="center" background_color_gradient_overlays_image="off" arrow_colour="#6b6b6b" animation_style="zoom" /]
Avery's Battlefield
Avery and his dog, Gunner, have a good life in Kanawha Valley—a loving family, a prosperous farm, and a warm community of friends. But when the long unrest between the North and the South ignites into war, Avery's peaceful world is shattered. His father, brother, and uncle leave home, each drawn away by the war. Soon Avery and Gunner must begin a dangerous journey that will take them across the paths of people on both sides of the struggle.
What can a simple farm boy bring to the war effort? A true heart, a healing hand, and a large supply of courage and faith. Avery discovers that his battlefield is in the clinics and hospitals, where the anger and pain continue long after the fighting ends.
Avery's Battlefield is the story of a boy, his dog, and their search for peace in the first years of the Civil War.
Avery's Battlefield (Book one of two)
by Deanna K. Klingel
Available as a Paperback.