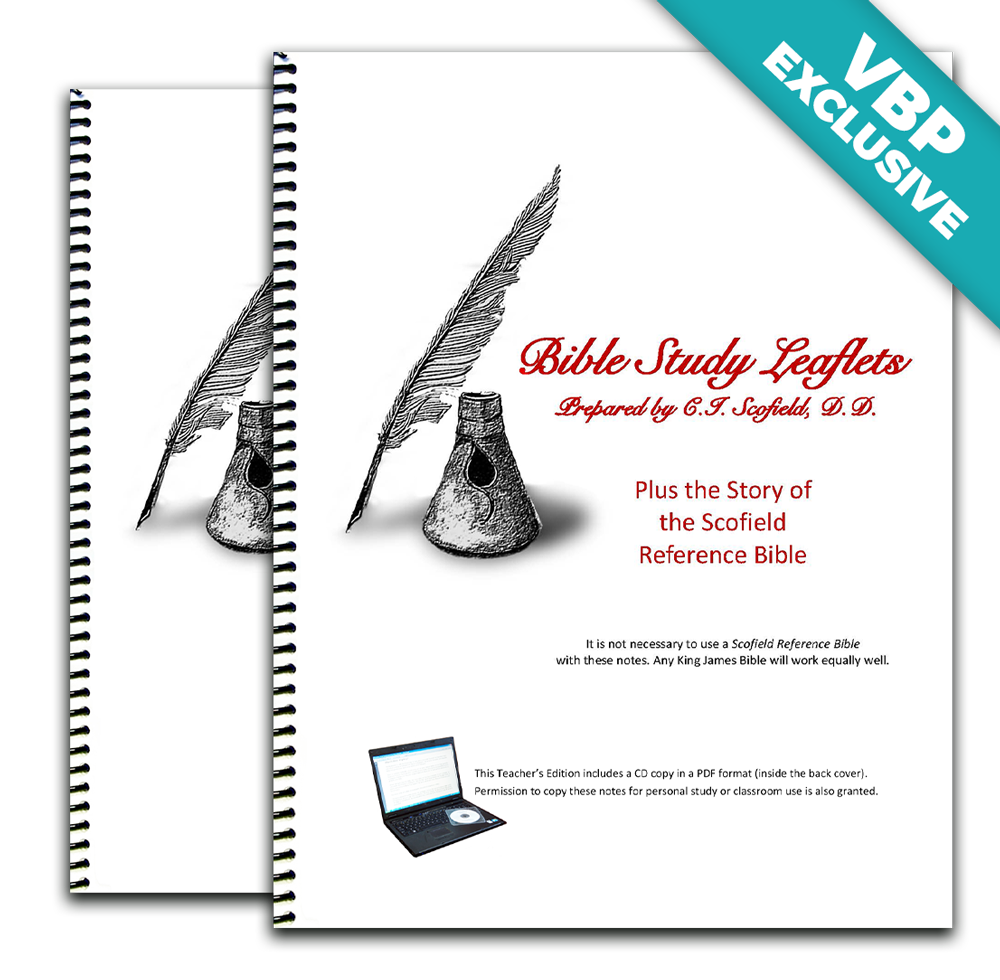 [et_pb_slick_woo_gallery _builder_version="3.2" image_size="woocommerce_single" link_slides="on" arrows="on" dots="off" center_mode="off" autoplay="on" pause_on_hover="on" adaptive_height="off" vertical="off" fade="off" background_color_gradient_type="linear" background_color_gradient_direction="1px" background_color_gradient_direction_radial="center" background_color_gradient_overlays_image="off" arrow_colour="#6b6b6b" animation_style="zoom" /]
Bible Study Leaflets
Note: It is not necessary to use a Scofield Reference Bible with these notes—any King James Bible will work equally well. An excellent aid to a greater knowledge of the Bible.
Each page has been arranged with a blank page designated for personal notes beside the lesson outline. Eighty-one individual lessons. 184, 8 1/2" X 11" pages. Spiral-bound.
Individual lessons in four different series.
Foundation Bible Studies (20 lessons)
The Work of Christ and Christian Living (20 lessons)
Dispensational Studies (20 lessons)
Old Testament Studies (21 lessons)
Bible Study Leaflets
Available as a Spiral-bound Student's Edition and a Teacher's Edition.
Teacher's Edition: Comes with a CD with the lessons in a PDF format and permission to copy the lessons for handouts to students.