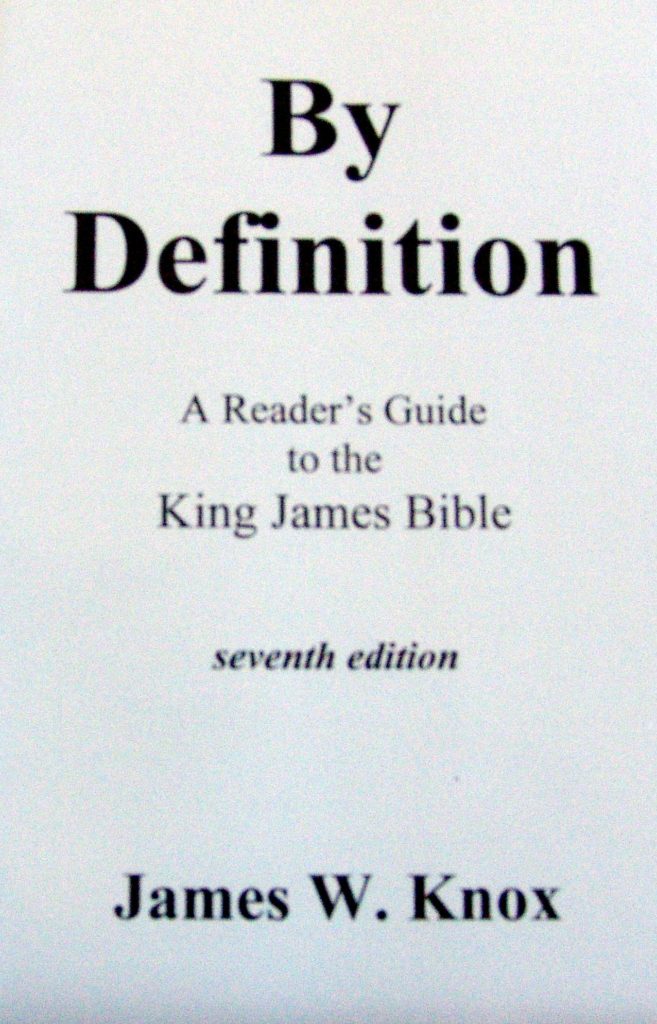 By Definition
By Definition takes on the most difficult words in the English Bible and sets forth their origin, meaning and usage. In addition to the interesting word studies, there are fourteen appendices that will help readers of all skill levels comprehend and enjoy their Bible as never before.
By Definition: A Reader's Guide to the King James Bible
by James W. Knox
Available as a Paperback.