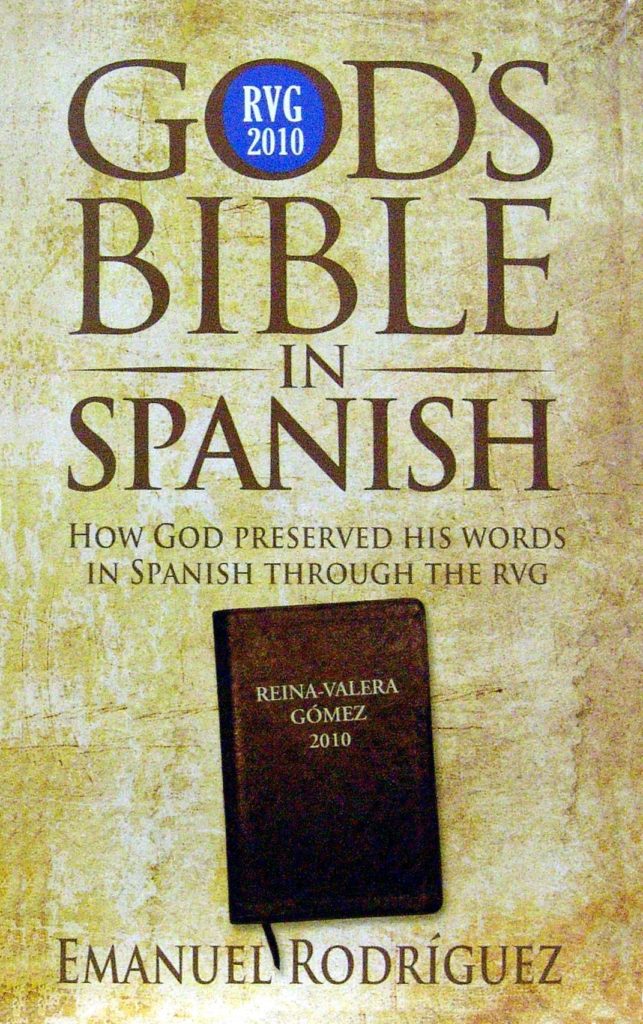 [et_pb_slick_woo_gallery _builder_version="3.2" image_size="woocommerce_single" link_slides="on" arrows="on" dots="off" center_mode="off" autoplay="on" pause_on_hover="on" adaptive_height="off" vertical="off" fade="off" background_color_gradient_type="linear" background_color_gradient_direction="1px" background_color_gradient_direction_radial="center" background_color_gradient_overlays_image="off" arrow_colour="#6b6b6b" animation_style="zoom" /]
God's Bible in Spanish
This book reveals the history behind the making of the Reina-Valera-Gomez Spanish Bible and expresses the true motives and desires that drove this work.
Following this fascinating history is a 44-page chart showing many of the important differences between the various Spanish Bible versions and demonstrates the purity and accuracy of the RVG text.
God's Bible in Spanish
by Emanuel Rodriguez
Available as a Paperback.