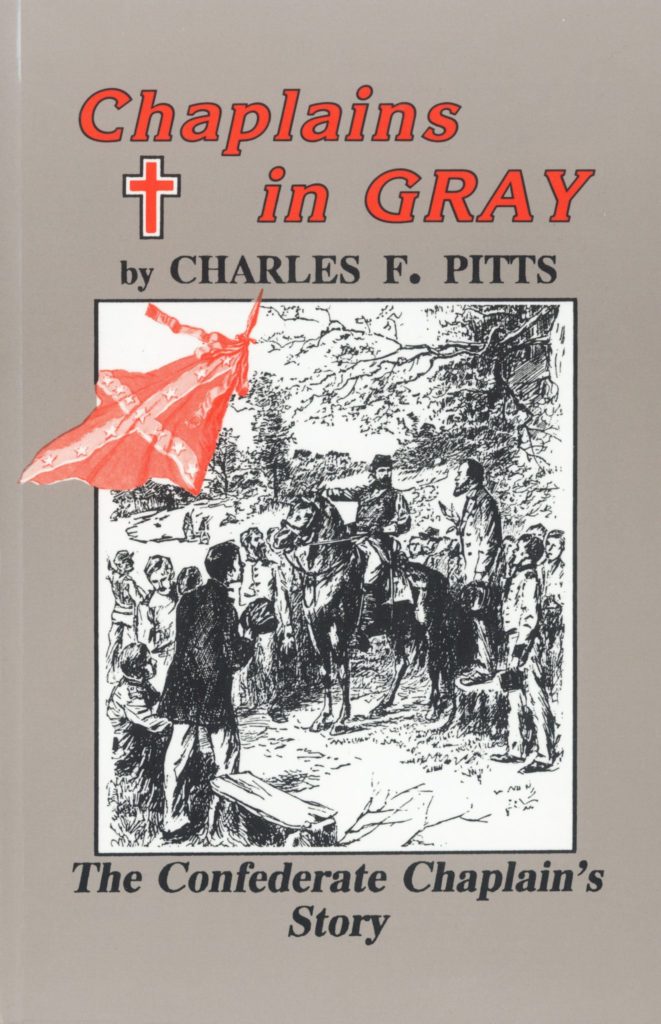 [et_pb_slick_woo_gallery _builder_version="3.2" image_size="woocommerce_single" link_slides="on" arrows="on" dots="off" center_mode="off" autoplay="on" pause_on_hover="on" adaptive_height="off" vertical="off" fade="off" background_color_gradient_type="linear" background_color_gradient_direction="1px" background_color_gradient_direction_radial="center" background_color_gradient_overlays_image="off" arrow_colour="#6b6b6b" animation_style="zoom" /]
Chaplains in Gray
Charles Frank Pitts has given us a very interesting and a very human story of this important period in our American history. Here is a picture of the chaplain and other religious workers that made a great contribution to the men and officers in gray. Not too much has been written about these devoted and unselfish men of God. This story also gives us a picture of many of our fine Southern Christian officers and men whom the ordinary historian does not portray. It may be surprising to many to know that large numbers of clergymen were to be found in the ranks.
—Roy H. Parker, Chaplain
(Major General) US Army, retired. Former Chief of Chaplains.
Chaplains in Gray
By Charles Pitts
Available as a Paperback.