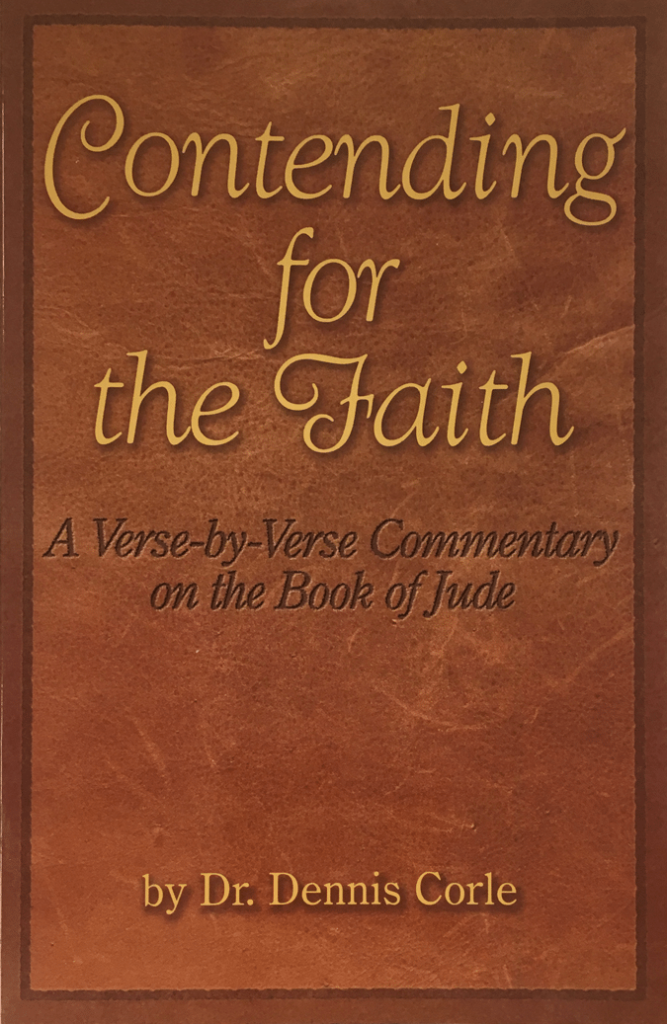 [et_pb_slick_woo_gallery _builder_version="3.2" image_size="woocommerce_single" link_slides="on" arrows="on" dots="off" center_mode="off" autoplay="on" pause_on_hover="on" adaptive_height="off" vertical="off" fade="off" background_color_gradient_type="linear" background_color_gradient_direction="1px" background_color_gradient_direction_radial="center" background_color_gradient_overlays_image="off" arrow_colour="#6b6b6b" animation_style="zoom" /]
Contending for the Faith
A verse by verse commentary on the Book of Jude.
"This is an excellent work for this shifting, challenging, changing day! The author has given material and splendid outlines to stir the thinking of pastors, evangelists, and Bible teachers, as well as laymen." —Dr. Lee Roberson
Contending for the Faith
By Dennis Corle
Available as a Paperback.