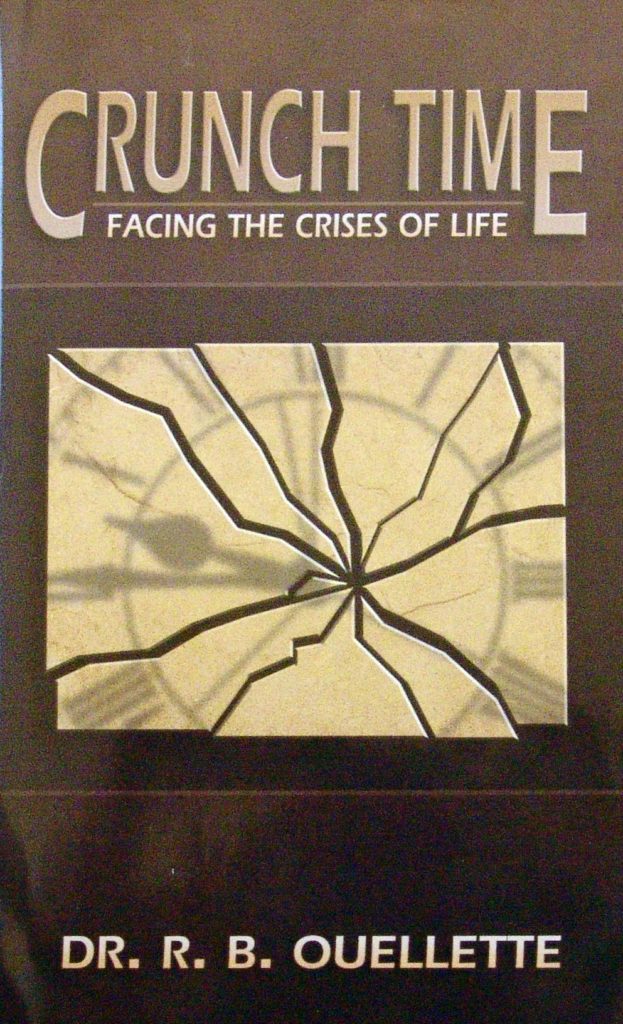 [et_pb_slick_woo_gallery _builder_version="3.2" image_size="woocommerce_single" link_slides="on" arrows="on" dots="off" center_mode="off" autoplay="on" pause_on_hover="on" adaptive_height="off" vertical="off" fade="off" background_color_gradient_type="linear" background_color_gradient_direction="1px" background_color_gradient_direction_radial="center" background_color_gradient_overlays_image="off" arrow_colour="#6b6b6b" animation_style="zoom" /]
Crunch Time
The times of stress in your life can be daunting, even overwhelming, because they bring such intense pressure. You need a game plan that is biblically based so that you will not waste your life discouraged and defeated. Here are thirteen chapters that will equip you for victory when it really counts.
Crunch Time
by Dr. R. B. Ouellette
Available as a Hardback.