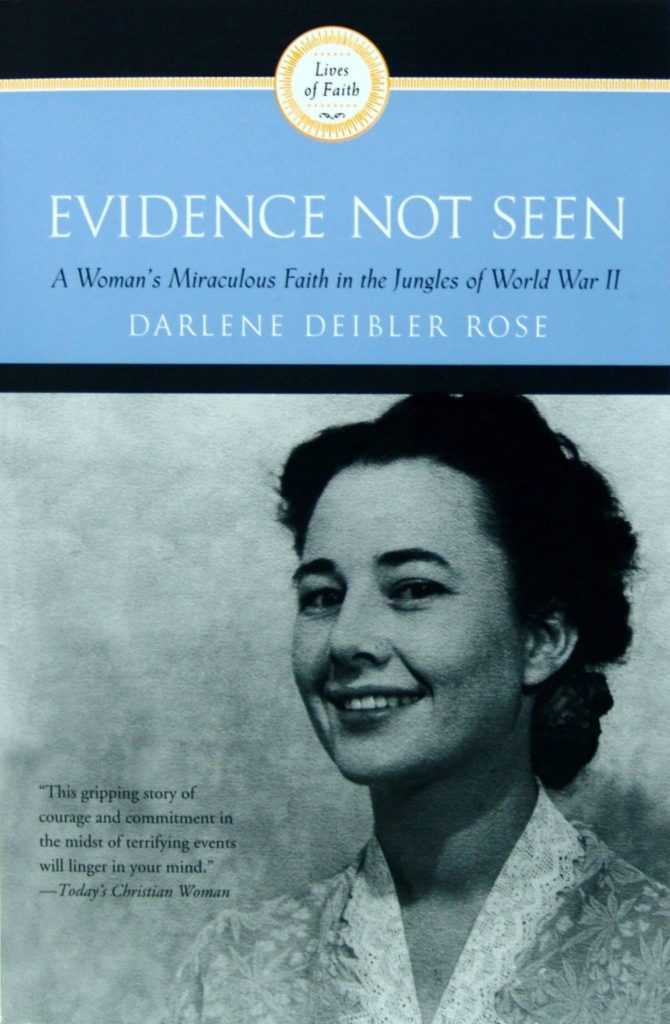 [et_pb_slick_woo_gallery _builder_version="3.2" image_size="woocommerce_single" link_slides="on" arrows="on" dots="off" center_mode="off" autoplay="on" pause_on_hover="on" adaptive_height="off" vertical="off" fade="off" background_color_gradient_type="linear" background_color_gradient_direction="1px" background_color_gradient_direction_radial="center" background_color_gradient_overlays_image="off" arrow_colour="#6b6b6b" animation_style="zoom" /]
Evidence Not Seen
Newlywed American missionary Darlene Rose survived four years in a notorious Japanese prison camp set deep in the jungle of New Guinea. Thinking she was never to see her husband again, she was forced to sign a false confession and face the executioner's sword, only to be miraculously spared. Darlene Deibler Rose was the first American woman to enter the Baluem Valley of New Guinea.
Evidence Not Seen
by Darlene Deibler Rose
Available as a Paperback.