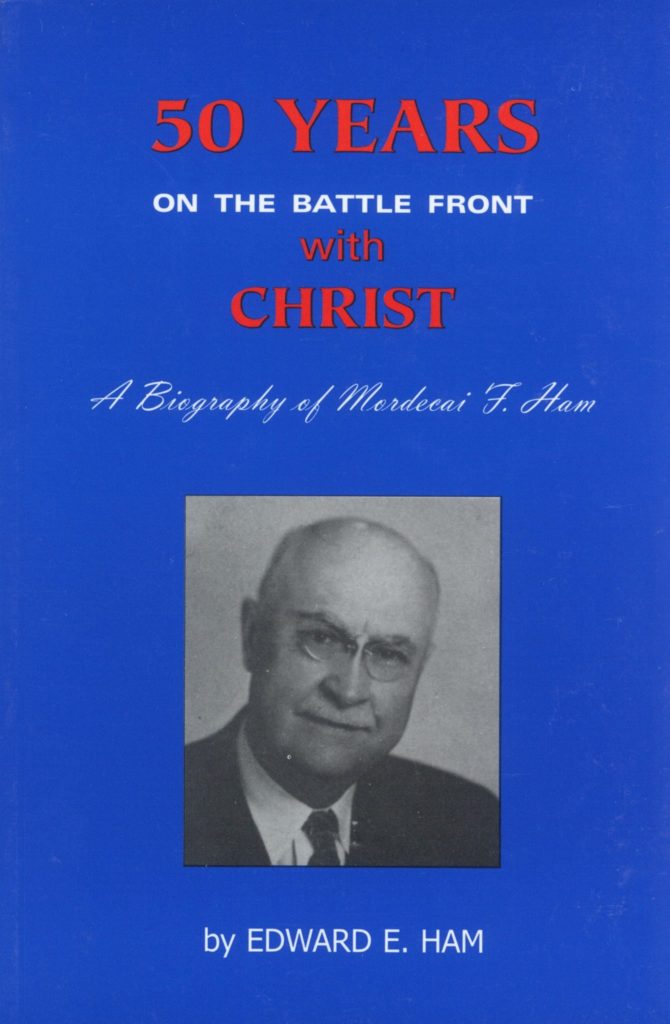 Fifty Years on the Battlefront with Christ
This is the Biography of Mordecai Fowler Ham, Jr. (April 2, 1877 – November 1, 1961) an American Independent Baptist evangelist and temperance movement leader. He entered the ministry in 1901 and in 1936 began a radio broadcast reaching into seven southern states. Early in his ministry, he was ordained at Burton Memorial Baptist Church in Bowling Green, Kentucky.
The son of Tobias Ham and the former Ollie McElroy, Ham was born on a farm in Allen County near Scottsville in southern Kentucky, north of the Tennessee state line; descended from eight generations of Baptist preachers.
Fifty Years on the Battlefront with Christ
by Edward E. Ham
Available as a paperback