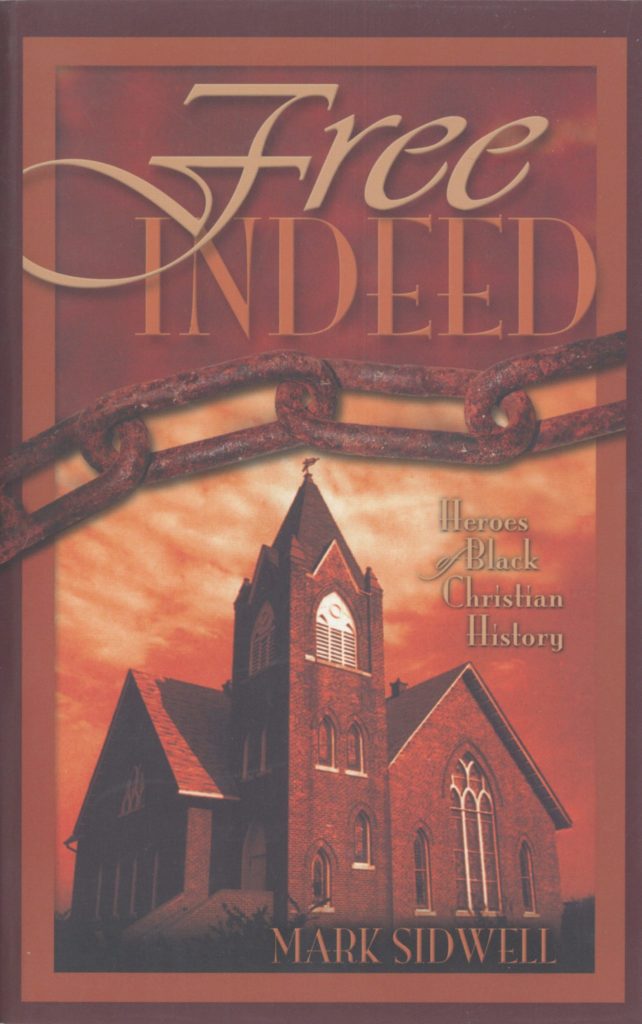 [et_pb_slick_woo_gallery _builder_version="3.2" image_size="woocommerce_single" link_slides="on" arrows="on" dots="off" center_mode="off" autoplay="on" pause_on_hover="on" adaptive_height="off" vertical="off" fade="off" background_color_gradient_type="linear" background_color_gradient_direction="1px" background_color_gradient_direction_radial="center" background_color_gradient_overlays_image="off" arrow_colour="#6b6b6b" animation_style="zoom" /]
Free Indeed
The Black American church leaders in history resonate with faith and heroism.
In addition to the challenges that normally confront heralds of the gospel, African-American Christians also faced slavery and racial discrimination. Their deep love for Christ and their fellow believers and their passion for lost souls made them dauntless soldiers for the Lord, proclaiming the way of salvation and the equality of all men and women in God's sight.
Free Indeed: Heroes of Black Christian History
by Mark Sidwell
Available as a Paperback.