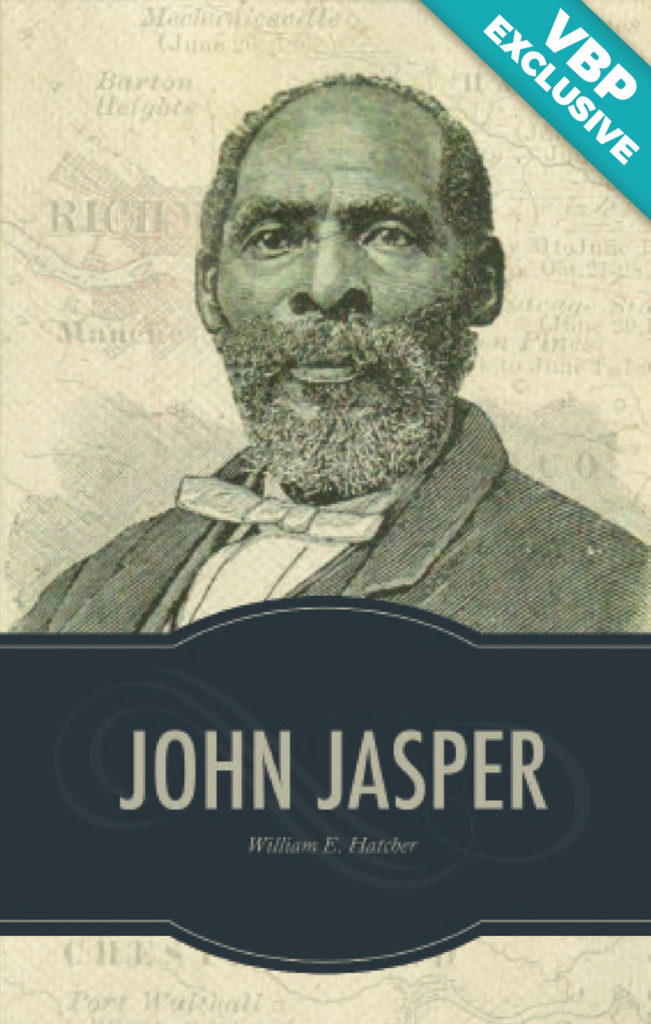 [et_pb_slick_woo_gallery _builder_version="3.2" image_size="woocommerce_single" link_slides="on" arrows="on" dots="off" center_mode="off" autoplay="on" pause_on_hover="on" adaptive_height="off" vertical="off" fade="off" background_color_gradient_type="linear" background_color_gradient_direction="1px" background_color_gradient_direction_radial="center" background_color_gradient_overlays_image="off" arrow_colour="#6b6b6b" animation_style="zoom" /]
John Jasper
John Jasper stands preeminent among the preachers of the negro race in the South. He was for 50 years a slave, and a preacher during 25 years of his slavery. Freedom came full-handed to him, but it did not in any notable degree change him in his style, language, or manner of preaching. He was the ante bellum preacher until 89 years of age, when he preached his last sermon on 'regeneration,' and with quiet dignity laid off his mortal coil and entered the world invisible. He was the last of his type, and we shall not look upon his like again.
John Jasper: the Thrilling Story of the Negro Preacher of Richmond, Virginia
By William E. Hatcher
Available as a Paperback, Downloadable PDF, and Kindle eBook.