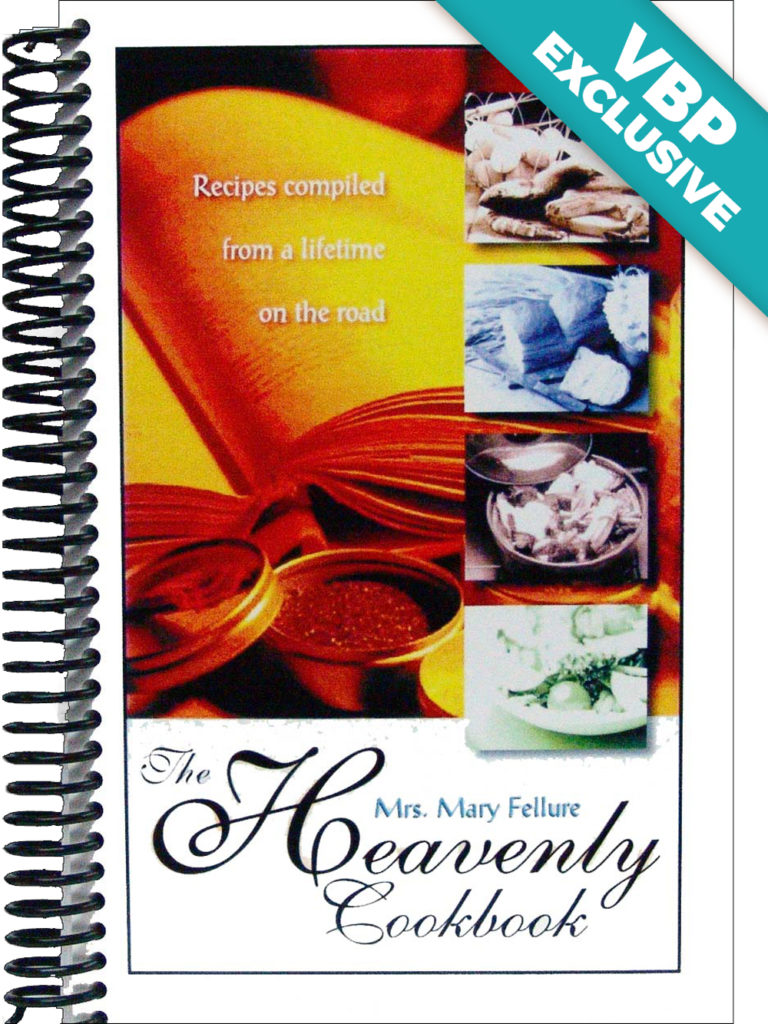 The Heavenly Cookbook
This cookbook will be a great asset to your kitchen or as a gift for a friend. It contains 469 recipes that Mrs. Mary has gathered from many pastors' wives during her travels with her husband all across America. Over 200 pages of delicious recipes and helps.
Downloadable PDFs are for personal use only and are not to be duplicated.
The Heavenly Cookbook
By Mary Fellure
Available as a Spiral bound, Downloadable PDF, or Kindle eBook.