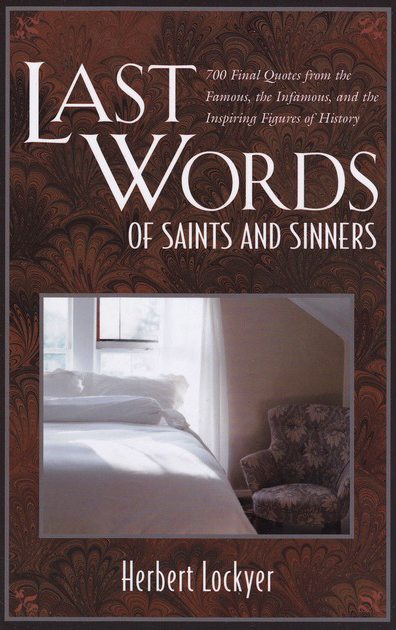 [et_pb_slick_woo_gallery _builder_version="3.2" image_size="woocommerce_single" link_slides="on" arrows="on" dots="off" center_mode="off" autoplay="on" pause_on_hover="on" adaptive_height="off" vertical="off" fade="off" background_color_gradient_type="linear" background_color_gradient_direction="1px" background_color_gradient_direction_radial="center" background_color_gradient_overlays_image="off" arrow_colour="#6b6b6b" animation_style="zoom" /]
Last Words of Saints and Sinners
This collection of seven hundred  quotes features the last words of Kings, commoners, atheists, poets, politicians, and martyred Christians. These final utterances cover a wide variety of topics including heaven, hell, good, evil, justice, judgement and even humor. Also included is a helpful introduction by the author, outlining the historical context of the "last words" as well as a summary of the Christian view of death.
Last Words of  Saints and Sinners
by Herbert Lockyer
Available as a Paperback.