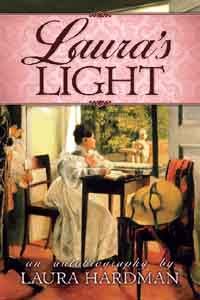 [et_pb_slick_woo_gallery _builder_version="3.2" image_size="woocommerce_single" link_slides="on" arrows="on" dots="off" center_mode="off" autoplay="on" pause_on_hover="on" adaptive_height="off" vertical="off" fade="off" background_color_gradient_type="linear" background_color_gradient_direction="1px" background_color_gradient_direction_radial="center" background_color_gradient_overlays_image="off" arrow_colour="#6b6b6b" animation_style="zoom" /]
Laura's Light
"There are portions of my life that I will share that may be offensive if not read properly. Nevertheless, it happened to me, and I am sharing how my heart and life were effected." Laura said of her husband, Evangelist Don Hardman, "where he traveled, I traveled, and when he went through the trials of life, I went through the trials with him: our lives are inseparable."
For nearly three decades Don and Laura have traveled both home and abroad, bringing hope through Jesus Christ to people on the streets, as well as from the pulpit of local churches.
Laura's Light,an autobiography of Laura Hardman.
Available as a Hardback.