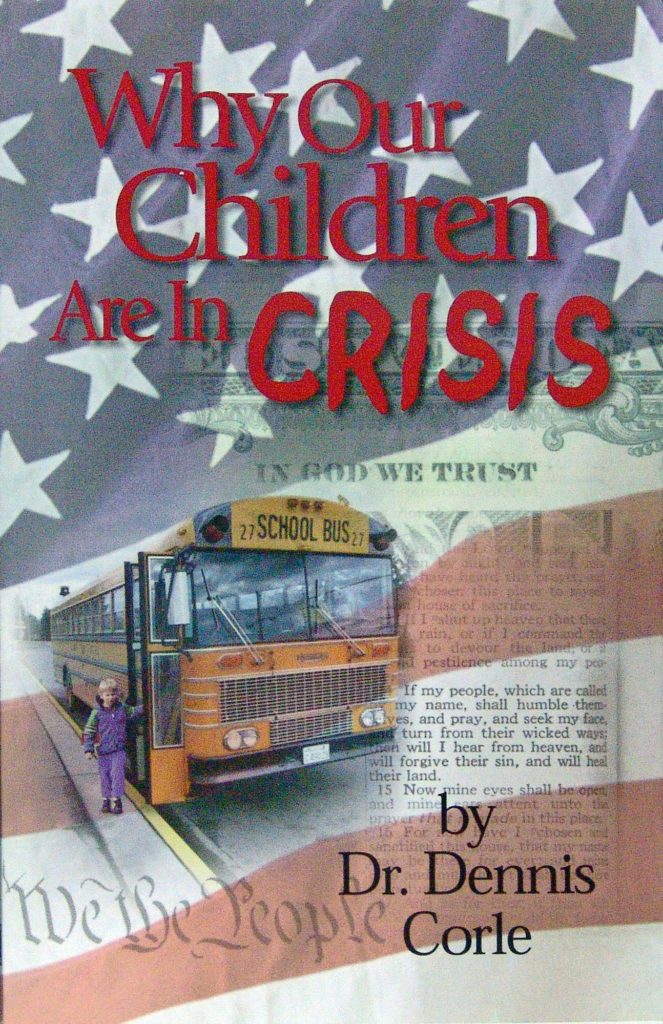 [et_pb_slick_woo_gallery _builder_version="3.2" image_size="woocommerce_single" link_slides="on" arrows="on" dots="off" center_mode="off" autoplay="on" pause_on_hover="on" adaptive_height="off" vertical="off" fade="off" background_color_gradient_type="linear" background_color_gradient_direction="1px" background_color_gradient_direction_radial="center" background_color_gradient_overlays_image="off" arrow_colour="#6b6b6b" animation_style="zoom" /]
Why Our Children Are in Crisis
There can be no doubt in anyone's mind, with the events of recent years, that our children are in crisis. The school killings, the moral decline, and blatant rebellion all point to problems that come from within. Children today are doing things that American children in past generations have never done. The Bible has a far different answer than the solutions we are hearing from the news media and the political left.
Why Our Children are in Crisis
by Dr. Dennis Corle
Available as a Paperback.