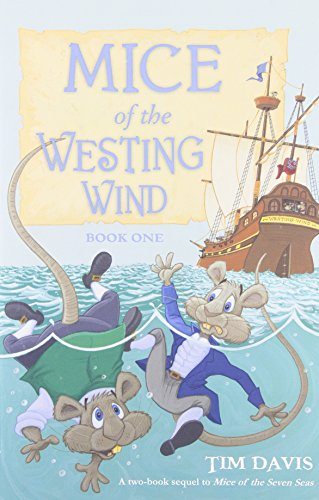 [et_pb_slick_woo_gallery _builder_version="3.2" image_size="woocommerce_single" link_slides="on" arrows="on" dots="off" center_mode="off" autoplay="on" pause_on_hover="on" adaptive_height="off" vertical="off" fade="off" background_color_gradient_type="linear" background_color_gradient_direction="1px" background_color_gradient_direction_radial="center" background_color_gradient_overlays_image="off" arrow_colour="#6b6b6b" animation_style="zoom" /]
Mice of the Westing Wind, Book 1
Oliver and Charles settle down to enjoy a peaceful life, now that the pirate sea dogs are in prison.  After hearing news about the sea dogs the Admiral has a plan, and Oliver doesn't like it at all.
Mice of the Westing Wind, Book 1
By Tim Davis
Available as a Paperback.