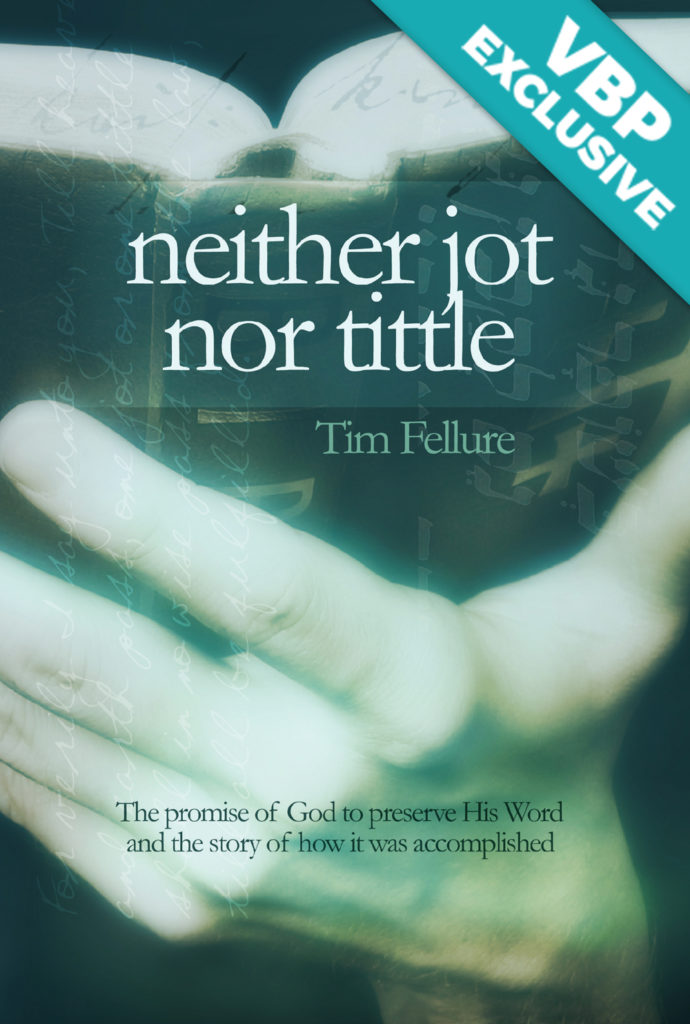 [et_pb_slick_woo_gallery _builder_version="3.2" image_size="woocommerce_single" link_slides="on" arrows="on" dots="off" center_mode="off" autoplay="on" pause_on_hover="on" adaptive_height="off" vertical="off" fade="off" background_color_gradient_type="linear" background_color_gradient_direction="1px" background_color_gradient_direction_radial="center" background_color_gradient_overlays_image="off" arrow_colour="#6b6b6b" animation_style="zoom" /]
Neither Jot nor Tittle
Now more than ever, there is a need for fundamentalists to arise and defend the authority and integrity of the Scriptures. The issue must be kept in the forefront, the facts must be presented clearly and forcefully, the heresy of modern versions must be exposed, and the critic must be silenced. The battle for the Bible rages on. Neither Jot Nor Tittle is the promise of God to preserve His Word and how it was accomplished.
Neither Jot nor Tittle
By Tim Fellure
Available as a Paperback, Downloadable PDF, and Kindle eBook.