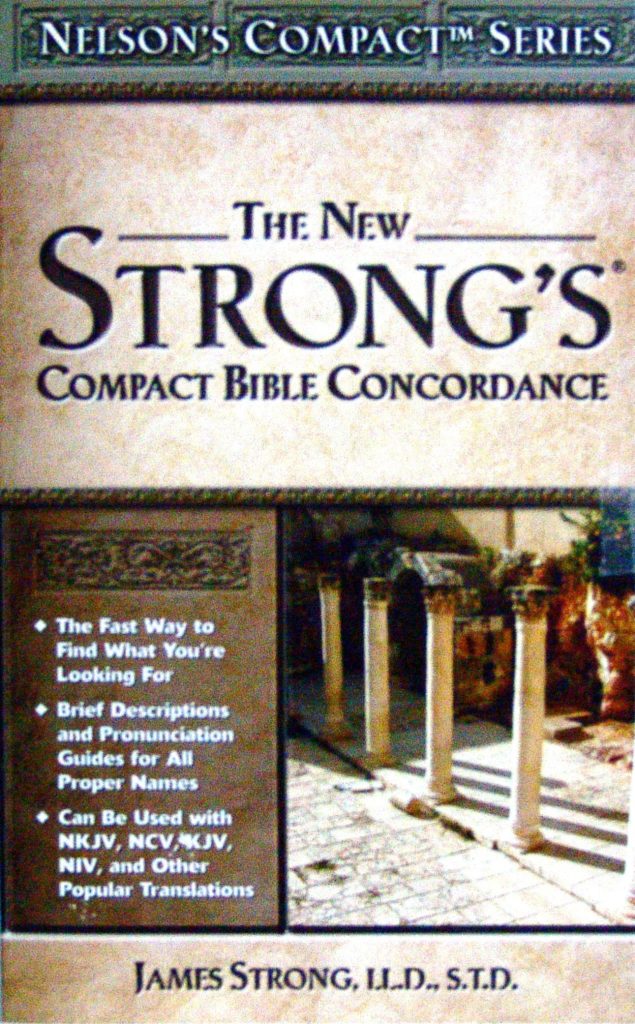 [et_pb_slick_woo_gallery _builder_version="3.2" image_size="woocommerce_single" link_slides="on" arrows="on" dots="off" center_mode="off" autoplay="on" pause_on_hover="on" adaptive_height="off" vertical="off" fade="off" background_color_gradient_type="linear" background_color_gradient_direction="1px" background_color_gradient_direction_radial="center" background_color_gradient_overlays_image="off" arrow_colour="#6b6b6b" animation_style="zoom" /]
Nelson's Compact Strong's Bible Concordance
James Strong spent more than thirty-five years preparing his original, landmark Strong's Exhaustive Concordance. Strong's remains the most widely used concordance.
With the compact edition you can locate a scripture, find a biblical word definition, or get a historical fact when you need it.
Nelson's Compact Strong's Bible Concordance
by James Strong
Available as a Paperback.