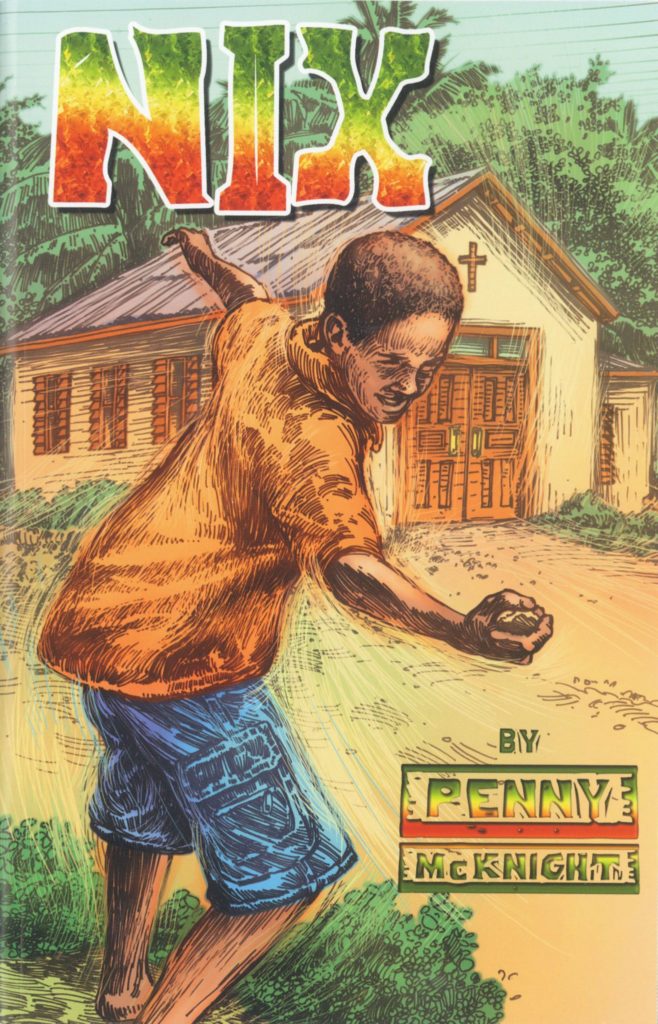 [et_pb_slick_woo_gallery _builder_version="3.2" image_size="woocommerce_single" link_slides="on" arrows="on" dots="off" center_mode="off" autoplay="on" pause_on_hover="on" adaptive_height="off" vertical="off" fade="off" background_color_gradient_type="linear" background_color_gradient_direction="1px" background_color_gradient_direction_radial="center" background_color_gradient_overlays_image="off" arrow_colour="#6b6b6b" animation_style="zoom" /]
Nix
Why did he have to be so poor? Why couldn't he have a family that loved him and bought him new clothes or at least something to eat?
This is a story about Nix, a boy who thought nobody could love him. Then some missionaries told him that Jesus loved children everywhere. But Nix did not see how God could care what happened to him—"one rude boy."
Ages 7–9.
Nix
by Penny McKnight
Available as a Paperback.