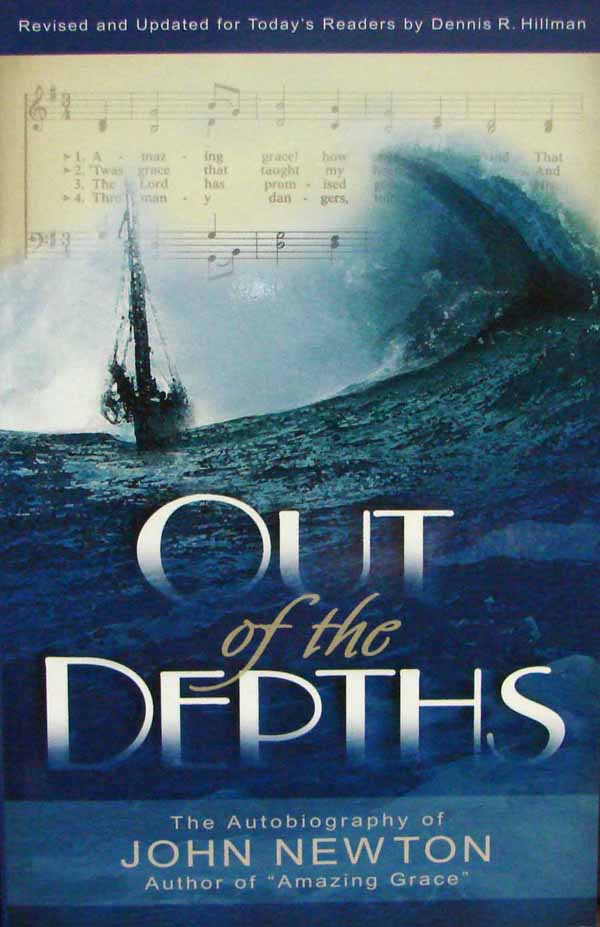 [et_pb_slick_woo_gallery _builder_version="3.2" image_size="woocommerce_single" link_slides="on" arrows="on" dots="off" center_mode="off" autoplay="on" pause_on_hover="on" adaptive_height="off" vertical="off" fade="off" background_color_gradient_type="linear" background_color_gradient_direction="1px" background_color_gradient_direction_radial="center" background_color_gradient_overlays_image="off" arrow_colour="#6b6b6b" animation_style="zoom" /]
Out of the Depths
The most widely known and immediately recognized Christian song remains the classic hymn "Amazing Grace."  Author John Newton (1725-1807), saved from a life of moral depravity and slave trading, never forgot the depths from which he was pulled by God's incomprehensible grace.  Discover the timeless story of his conversion and the true meaning of the familiar words, "Amazing grace!  How sweet the sound that saved a wretch like me.  I once was lost, but now am found; was blind, but now I see."
Out of the Depths: The Autobiography of John Newton, Author of "Amazing Grace."
Available as a Paperback.