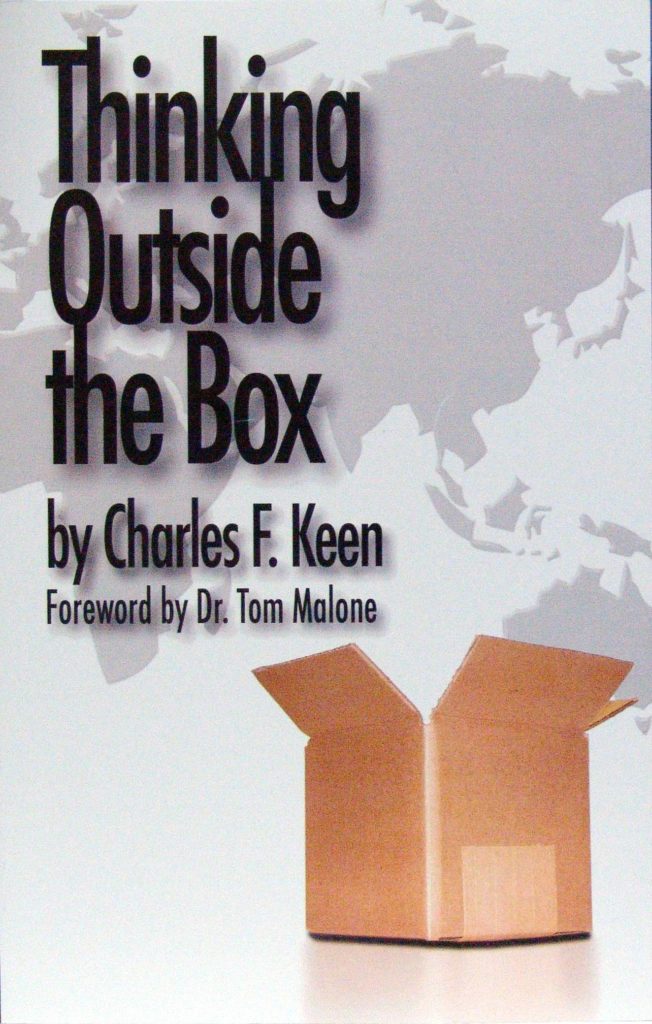 [et_pb_slick_woo_gallery _builder_version="3.2" image_size="woocommerce_single" link_slides="on" arrows="on" dots="off" center_mode="off" autoplay="on" pause_on_hover="on" adaptive_height="off" vertical="off" fade="off" background_color_gradient_type="linear" background_color_gradient_direction="1px" background_color_gradient_direction_radial="center" background_color_gradient_overlays_image="off" arrow_colour="#6b6b6b" animation_style="zoom" /]
Thinking outside the Box
The goal of this book is to get the reader to rethink his approach to missions...Are we willing to venture outside of our comfort zone of accepted and present practices in our global approach. Dr. Tom Malone, Sr., said "This book has had a tremendous impact on my view of missions. It has helped me to come to a better view of the world, a worldview from the heart."
Thinking Outside the Box
by Charles F. Keen
Available as a Paperback.