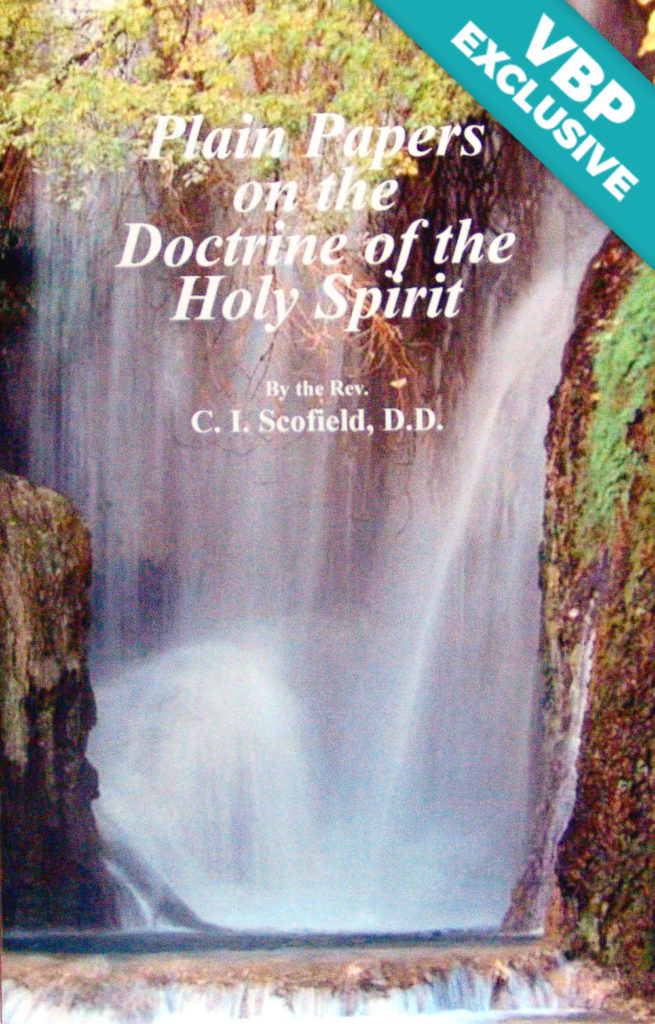 [et_pb_slick_woo_gallery _builder_version="3.2" image_size="woocommerce_single" link_slides="on" arrows="on" dots="off" center_mode="off" autoplay="on" pause_on_hover="on" adaptive_height="off" vertical="off" fade="off" background_color_gradient_type="linear" background_color_gradient_direction="1px" background_color_gradient_direction_radial="center" background_color_gradient_overlays_image="off" arrow_colour="#6b6b6b" animation_style="zoom" /]
Plain Papers on the Doctrine of the Holy Spirit
First written in 1899.
No doctrine has been talked about more and understood less that the doctrine of the Holy Spirit. Every page of this book is packed with Scriptures to prove the role of the Holy Spirit, especially in the life of the believer. A must read for the serious student of the Bible.
Plain Papers on the Doctrine of the Holy Spirit
by C. I. Scofield
Available as a Booklet and downloadable PDF.