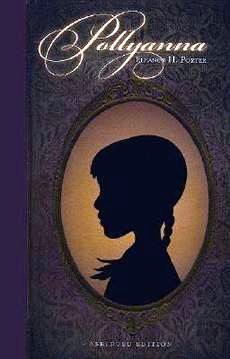 [et_pb_slick_woo_gallery _builder_version="3.2" image_size="woocommerce_single" link_slides="on" arrows="on" dots="off" center_mode="off" autoplay="on" pause_on_hover="on" adaptive_height="off" vertical="off" fade="off" background_color_gradient_type="linear" background_color_gradient_direction="1px" background_color_gradient_direction_radial="center" background_color_gradient_overlays_image="off" arrow_colour="#6b6b6b" animation_style="zoom" /]
Pollyanna
Pollyanna knows the secret to finding a smile-even when really bad things happen. From the moment she arrives in Beldingsville, she shares her "glad game" with everyone around her. But the person who needs Pollyanna's help the most doesn't want it.
Ages 9-12.
Pollyanna
by Eleanor H. Porter
Available as a Paperback.