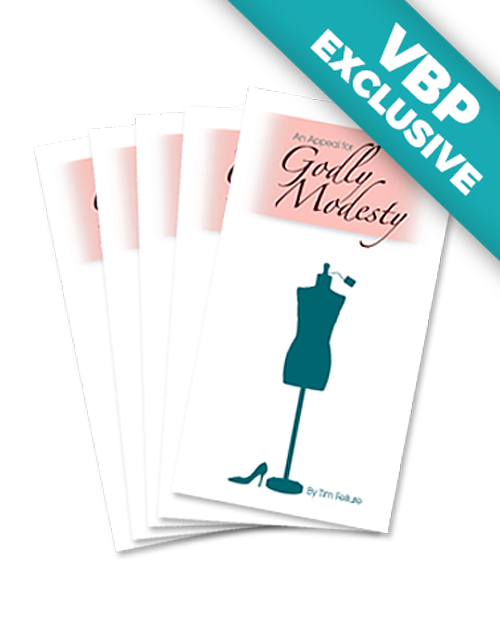 [et_pb_slick_woo_gallery _builder_version="3.2" image_size="woocommerce_single" link_slides="on" arrows="on" dots="off" center_mode="off" autoplay="on" pause_on_hover="on" adaptive_height="off" vertical="off" fade="off" background_color_gradient_type="linear" background_color_gradient_direction="1px" background_color_gradient_direction_radial="center" background_color_gradient_overlays_image="off" arrow_colour="#6b6b6b" animation_style="zoom" /]
An Appeal for Godly Modesty
This message first appeared in the March/April, 2012 issue of the VBP newsletter. There was such positive and overwhelming response to the article that we put it in this beautifully designed tract form hoping that it will help pastors and concerned individuals to get the message to Christian ladies that how they dress does make a difference.
An Appeal for Godly Modesty
by Tim Fellure
Available as a Pamphlet.