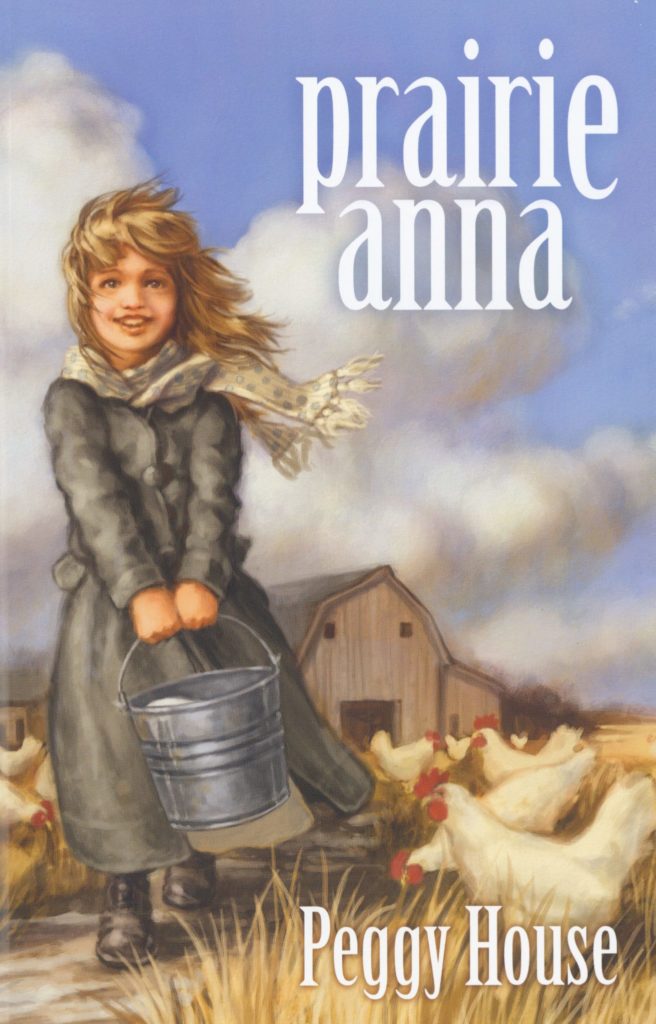 [et_pb_slick_woo_gallery _builder_version="3.2" image_size="woocommerce_single" link_slides="on" arrows="on" dots="off" center_mode="off" autoplay="on" pause_on_hover="on" adaptive_height="off" vertical="off" fade="off" background_color_gradient_type="linear" background_color_gradient_direction="1px" background_color_gradient_direction_radial="center" background_color_gradient_overlays_image="off" arrow_colour="#6b6b6b" animation_style="zoom" /]
Prairie Anna
"Someday you will choose how to live for yourself."
Most of Anna's life is decided for her—what to study, which chores to do, when to eat and sleep. Everyone in her family works hard to survive the bitter winters and blazing summers of the prairie. But when hardship takes her away from familiar places and loved ones, Anna must decide what to do with the once choice she has been given.
Prairie Anna
by Peggy House
Available as a Paperback.