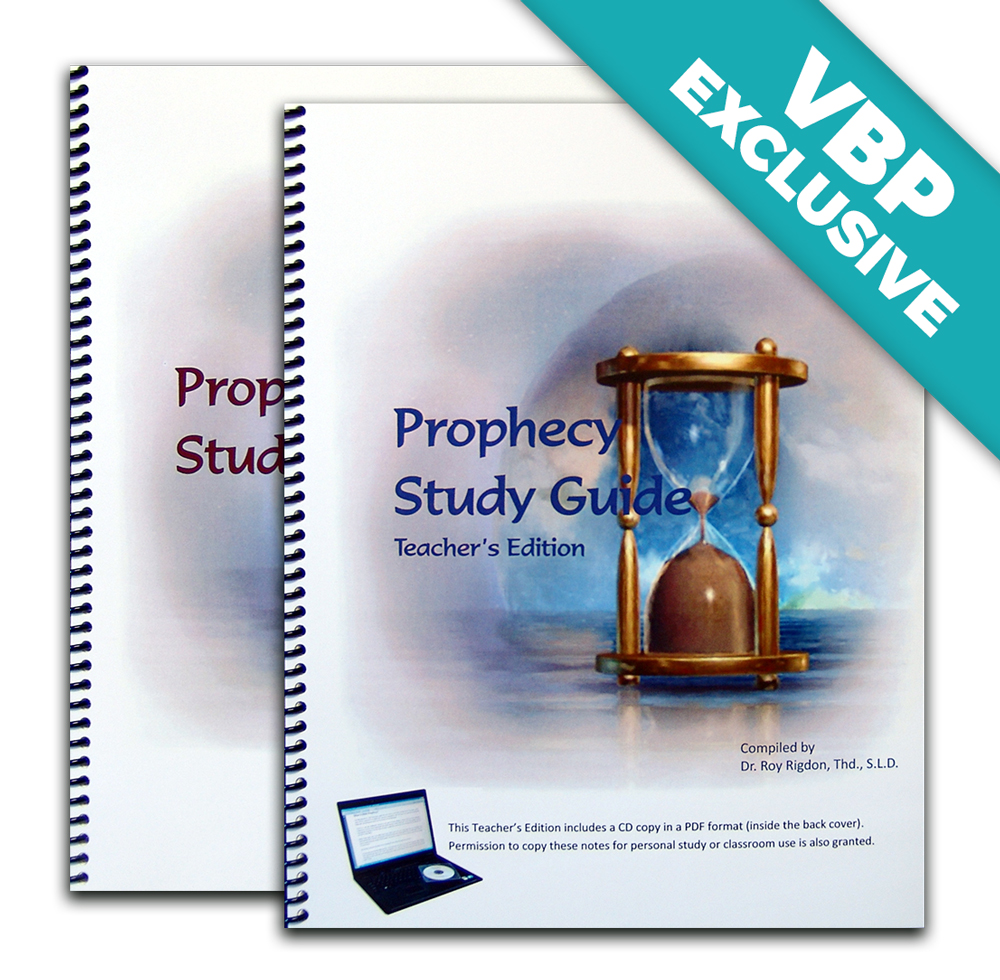 [et_pb_slick_woo_gallery _builder_version="3.2" image_size="woocommerce_single" link_slides="on" arrows="on" dots="off" center_mode="off" autoplay="on" pause_on_hover="on" adaptive_height="off" vertical="off" fade="off" background_color_gradient_type="linear" background_color_gradient_direction="1px" background_color_gradient_direction_radial="center" background_color_gradient_overlays_image="off" arrow_colour="#6b6b6b" animation_style="zoom" /]
Prophecy Study Guide
Chapter titles:
What Is Bible Prophecy?
Three Views in the Interpretation of Prophecy.
Interpreting Prophecy.
The Jews.
The Gentiles.
The Church.
The Seventieth Week of Daniel.
The Kingdom.
The Signs of God.
Are We the Last Generation?
The Rapture.
The Antichrist.
The Tribulation.
The Battle of Armageddon.
The Millennium.
Heaven.
Prophecy Study Guide
Compiled by Dr. Roy Rigdon
Available as a Student's Edition, Teacher's Edition, and Kindle eBook.
(8 1/2" X 11" pages. Spiral-bound.)
Teacher's Edition:  Same lessons as the student edition but has an added CD with the lessons in a PDF format and permission to copy the lessons for handouts to students.