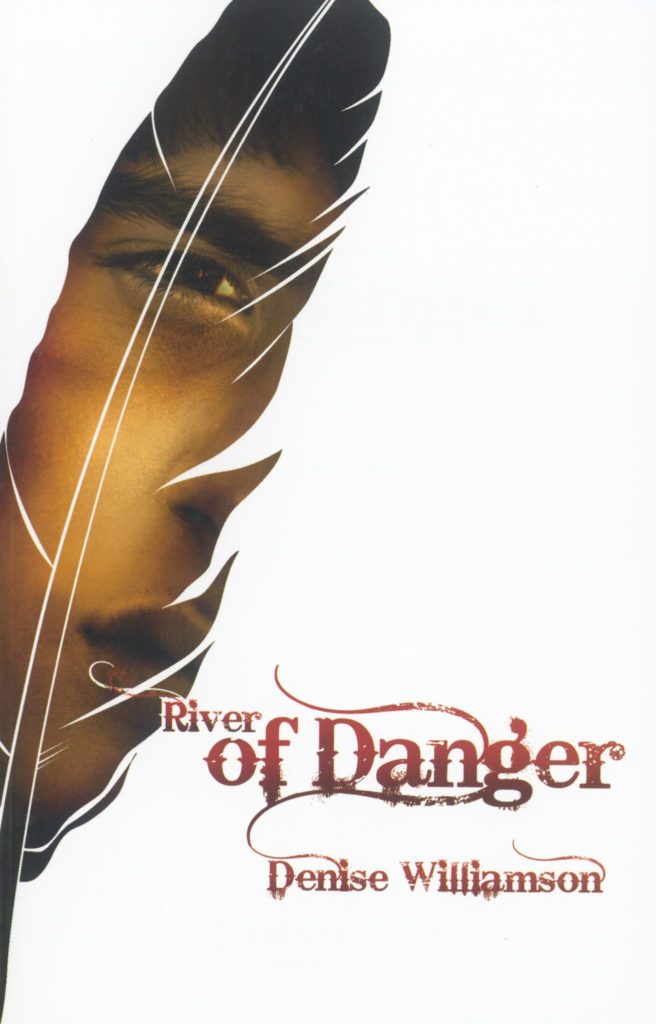 [et_pb_slick_woo_gallery _builder_version="3.2" image_size="woocommerce_single" link_slides="on" arrows="on" dots="off" center_mode="off" autoplay="on" pause_on_hover="on" adaptive_height="off" vertical="off" fade="off" background_color_gradient_type="linear" background_color_gradient_direction="1px" background_color_gradient_direction_radial="center" background_color_gradient_overlays_image="off" arrow_colour="#6b6b6b" animation_style="zoom" /]
River of Danger
When Samuel Kirkland comes to live with the Seneca, Young-Wolf is furious. He is sure that the Englishman wants to steal from his people or destroy their way of life. The stories that Kirkland tells of Hawenio, the Great Good Voice—they must belies, intended to trick the Seneca into doing the white man's will.
Young-Wolf hopes to join an elite band of fighters led by Ganundasaga's chief warrior, Captain; but when the white man's presence ruins that plan, Young-Wolf decides to spy on Kirkland until he finds some fault worthy of death. As he watches and waits, he begins to wonder—what if Samuel Kirkland's stories are true?
Through the eyes of a Seneca boy, River of Danger follows missionary Samuel Kirkland's visit to Ganundasaga during a famine year.
River of Danger
By Denise Williamson
Available as a Paperback.