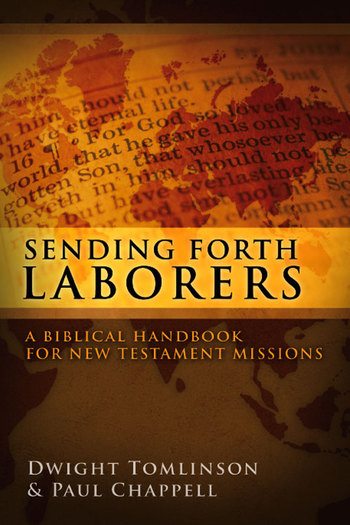 [et_pb_slick_woo_gallery _builder_version="3.2" image_size="woocommerce_single" link_slides="on" arrows="on" dots="off" center_mode="off" autoplay="on" pause_on_hover="on" adaptive_height="off" vertical="off" fade="off" background_color_gradient_type="linear" background_color_gradient_direction="1px" background_color_gradient_direction_radial="center" background_color_gradient_overlays_image="off" arrow_colour="#6b6b6b" animation_style="zoom" /]
Sending Forth Laborers
This is written to honest students of biblical missions-those who have a sincere heart to understand the will of God regarding reaching the world. Whether you are a pastor, mission-ary, or student preparing for ministry, each chapter will call you back to God's plan for world-wide evangeli-zation. On every page, biblical principles are applied to modern challenges in a practical and insightful way.
Sending Forth Laborers
by Dwight Tomlinson & Paul Chappell
Available as a Hardback.