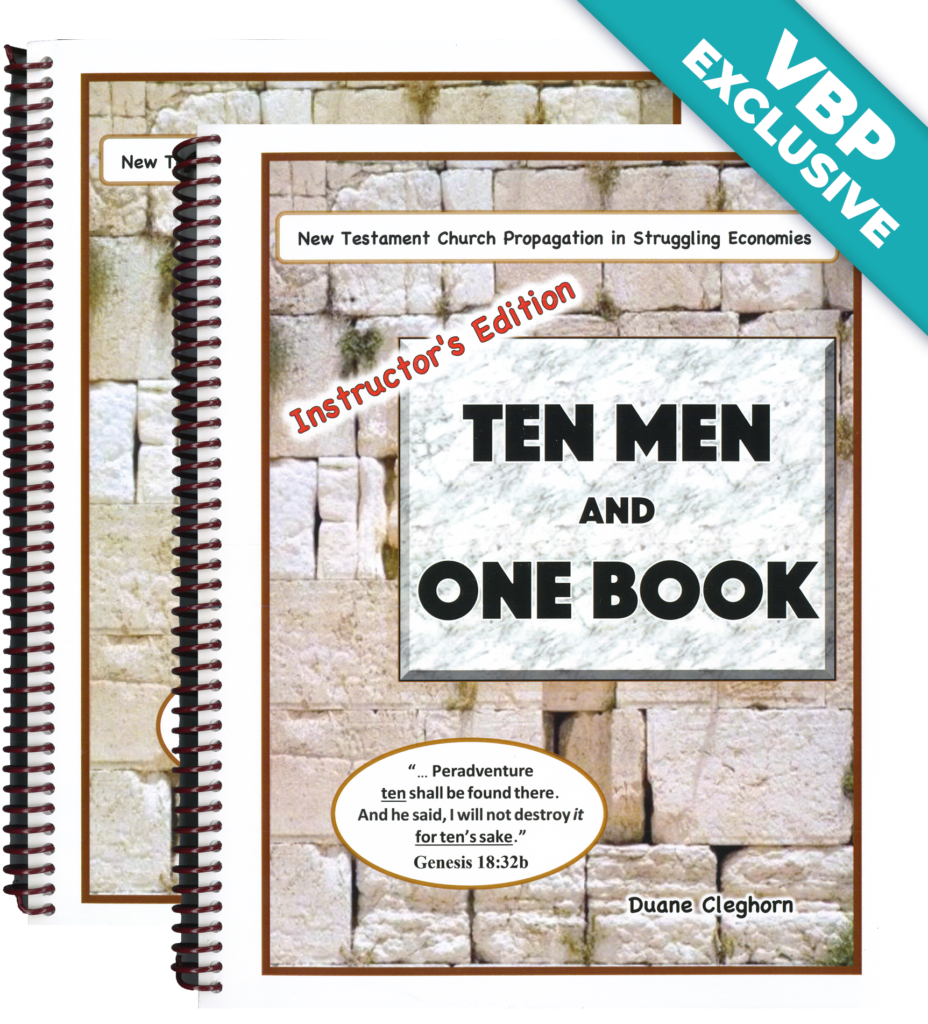 Ten Men and One Book
In a day when it seems churches have accepted the "status quo" in regards to foreign ministry and some pastors have a far too limited vision, "Ten Men and One Book" is a MUST READ! I believe this book will cause any serious minded preacher or foreign minister to reconsider their approach to foreign ministry and will also provoke the reader to a greater faith in the Word of God and the work of God. "Ten Men and One Book" is a comprehensive look at Biblical principles which will assist any pastor or foreign minister who is seriously interested in getting the Gospel to the regions beyond. I truly believe the Lord is honored by this book and servants of God will be greatly helped by the material within. I highly recommend "Ten Men and One Book" to every serious student of the Word of God.
—Pastor Ron Ralph
The Instructor's Edition is now also available. The Instructor's Edition contains the complete text of Ten Men and One Book with the addition of marginal notes and an appendix. The Course Resource Materials available with the Instructor's Edition contain all the supplemental materials needed for the course, from student handout sheets for the first day of class to an Excel form for automatically calculating the final course grades.
Ten Men and One Book
Duane Cleghorn
Spiral bound
Available as Student Edition or Instructor's Edition