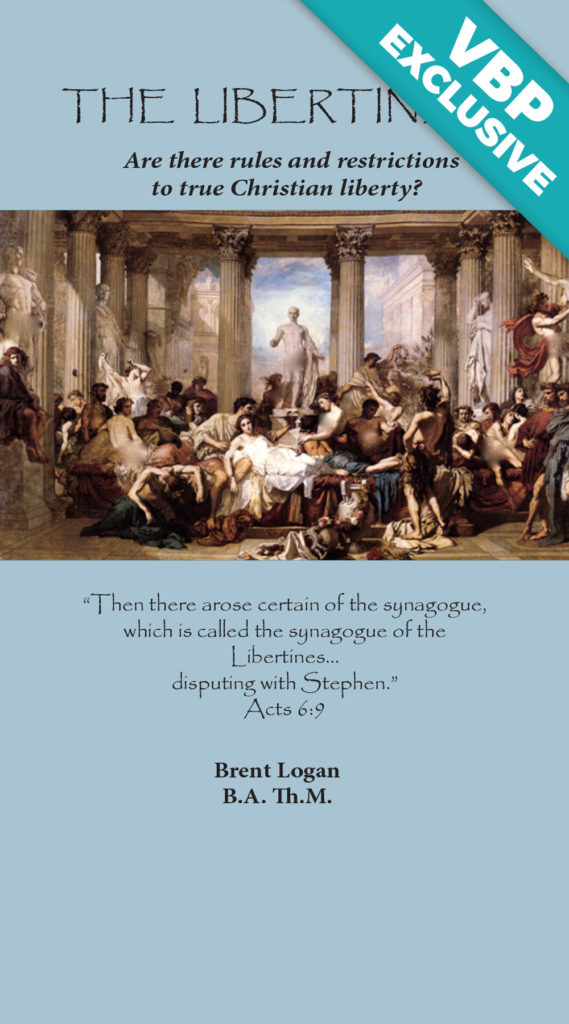 The Libertines
"Then there arose certain of the synagogue, … which is called the synagogue of the Libertines, disputing with Stephen" (Acts 6:9).
Our discussion opens with the presence of a Spirit-filled preacher, a genuine picture of the Lord Jesus Christ, preaching the truth to those in desperate need of it. This crowd does not receive the love of the truth. They despise it. They reject it and kill the preacher. This happy, open-minded multitude of murderers consists of several groups, of which the preeminently named is the Libertines. Sadly, in this generation the flesh life abounds, and now, the carnal have resurrected an old doctrine of devils to promote their profaneness with a stamp of Christianity. An absolutely must read.
Downloadable PDFs are for personal use only and are not to be duplicated.
The Libertines
By Brent Logan
Available as a Booklet, Downloadable PDF, and Kindle eBook.