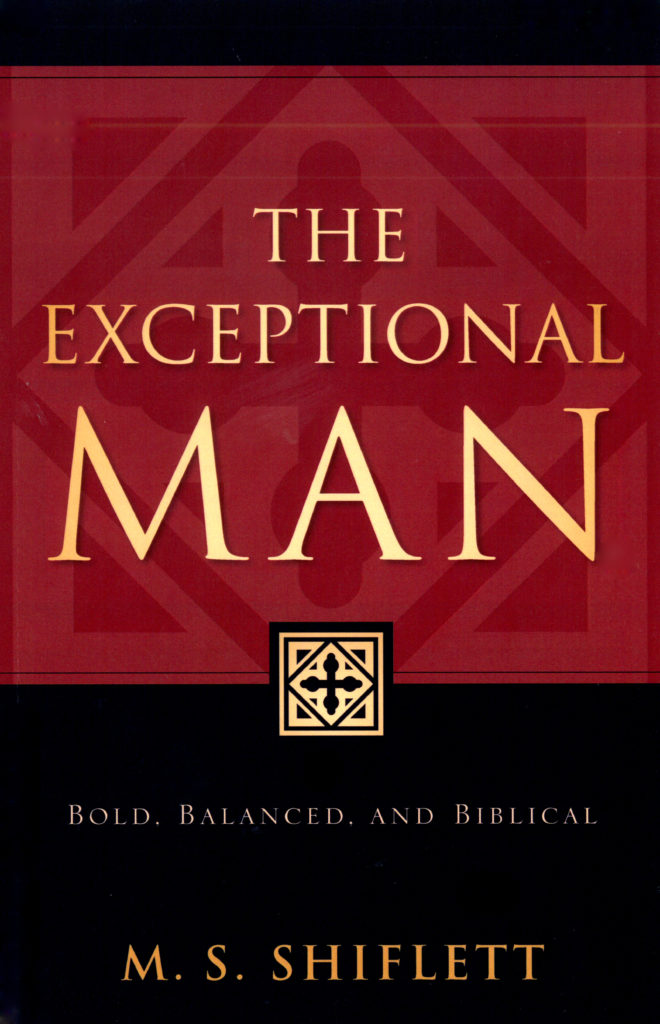 The Exceptional Man
God is searching for a man. Not just any man will do. This man must be bold in his demeanor. He must be balanced in his deeds. He must be biblical in his doctrine.
A bold man is a strong man. A balanced man is a sensible man. A biblical man is a Spirit-filled man. A man who is all three is The Exceptional Man. Every man in America should read this book!
The Exceptional Man
by M. S. Shiflett
Available as a Paperback.