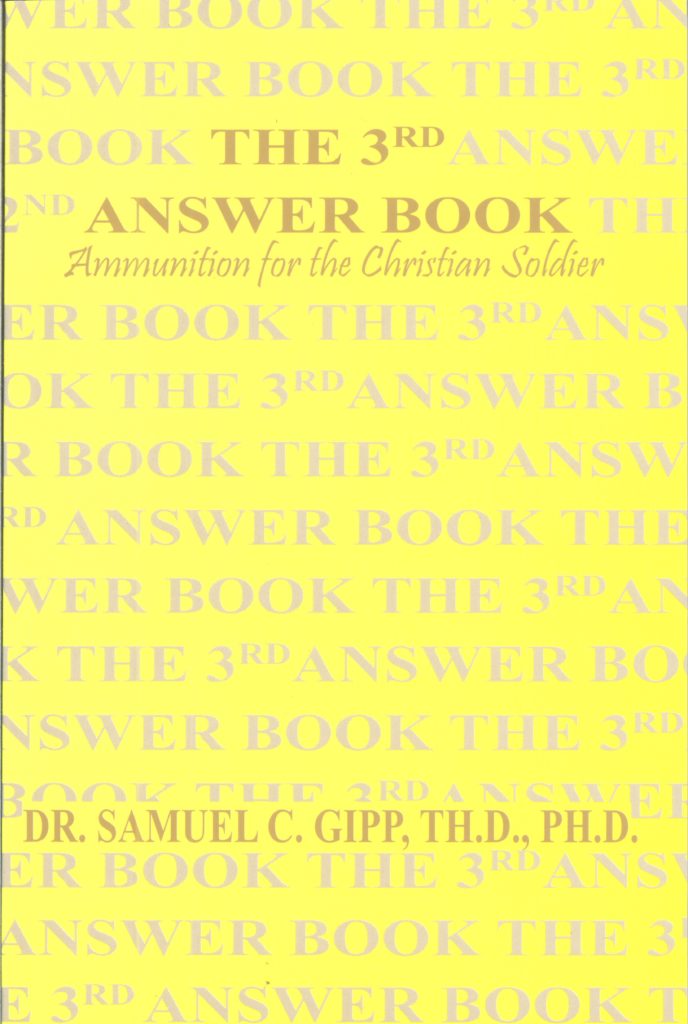 [et_pb_slick_woo_gallery _builder_version="3.2" image_size="woocommerce_single" link_slides="on" arrows="on" dots="off" center_mode="off" autoplay="on" pause_on_hover="on" adaptive_height="off" vertical="off" fade="off" background_color_gradient_type="linear" background_color_gradient_direction="1px" background_color_gradient_direction_radial="center" background_color_gradient_overlays_image="off" arrow_colour="#6b6b6b" animation_style="zoom" /]
The Third Answer Book
Can I preach from a KJV but study a modern version?
Should the Bible be translated to adapt to different cultures?
Isn't Shakespeare's name found in Psalm 46?
Doesn't the King James Bible promote slavery?
What about the Spanish Bible?
Shouldn't Daniel 3:25 read, "a son of the gods"?
Isn't the Modern English Version an updated KJB?
Dr. Samuel Gipp, author of over thirty books, answers these questions and many more in this book. Answers are biblical, easily understood and helpful to Bible believers who are tired of having their faith in God's perfect Bible attacked. This book will also be a great help to Bible college students who have their faith questioned by their professors in a "Bible believing" college.
The Third Answer Book
By Dr. Samuel Gipp
Available as a Paperback