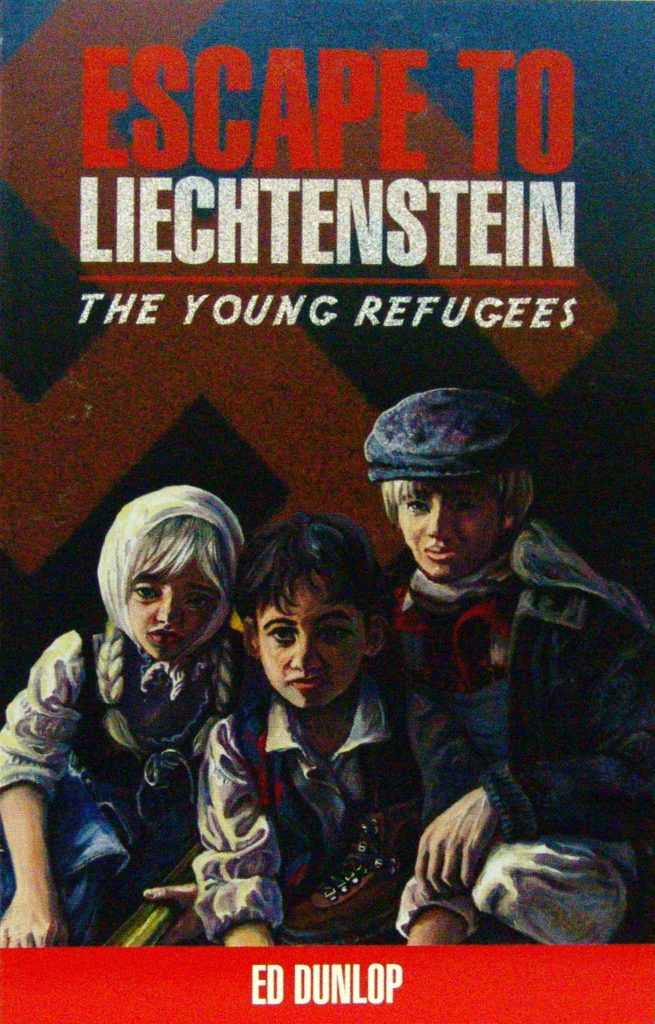 [et_pb_slick_woo_gallery _builder_version="3.2" image_size="woocommerce_single" link_slides="on" arrows="on" dots="off" center_mode="off" autoplay="on" pause_on_hover="on" adaptive_height="off" vertical="off" fade="off" background_color_gradient_type="linear" background_color_gradient_direction="1px" background_color_gradient_direction_radial="center" background_color_gradient_overlays_image="off" arrow_colour="#6b6b6b" animation_style="zoom" /]
The Young Refugees Series
Escape to Liechtenstein 
As a Jew in Nazi Germany, the life of young Jacob is cheap. But what he is smuggling is valuable beyond measure to him, to his people, and to the enemy. To Gretchen, the Nazis can never be forgiven. They destroyed the most priceless relationship she had—and now she must fight for what she has left. Hans knows it is worth risking everything for the three of them to get over the border into Switzerland. What he doesn't know is will that be enough? 152 pages.
---
The Search for the Silver Eagle
No longer safe in Switzerland, Gretchen, Hans, and Papa settle in France using name changes to throw off the relentless pursuit of the Nazis. The family becomes involved in a daring rescue that could save France, their homeland, maybe even the free world. But the enemy covets the prize, forcing the three heroes and their families into harrowing chases and narrow escapes.
159 pages.
---
The Incredible Rescues
In a world where men compete for recognition and honor, there are a few too busy serving to seek praise. For these, greatness steals on them, and for a time, their breathtaking sacrifice is concealed. While in the way of duty, Hans and Gretchen encounter such a person and come face to face with one of the twentieth century's greatest heroes.
166 pages.

---
The Young Refugees Series 1–3
by Ed Dunlop
Available as Paperbacks.