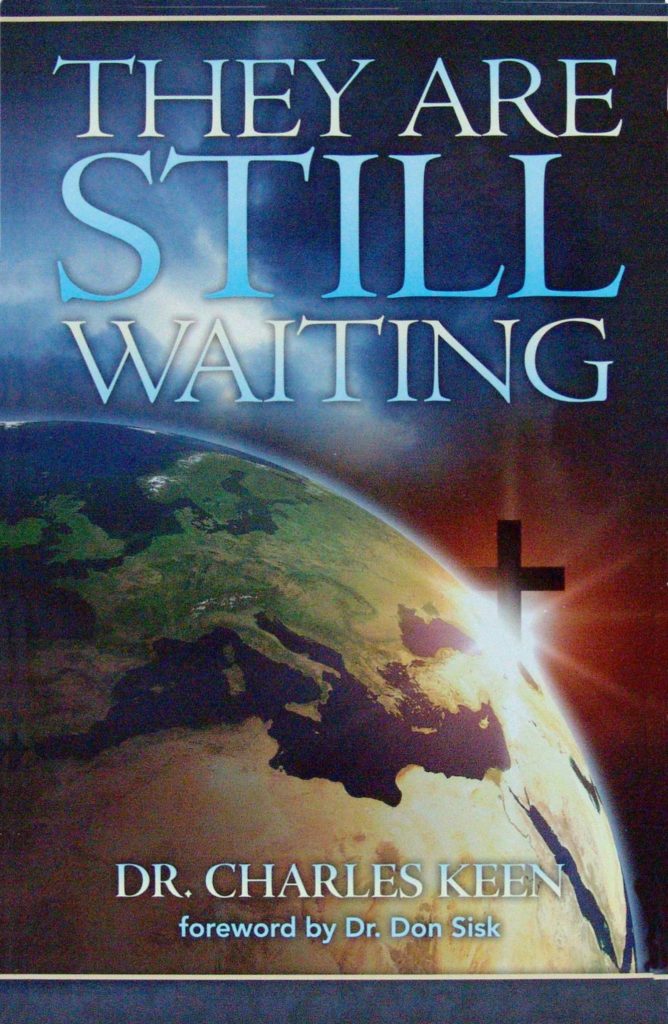 [et_pb_slick_woo_gallery _builder_version="3.2" image_size="woocommerce_single" link_slides="on" arrows="on" dots="off" center_mode="off" autoplay="on" pause_on_hover="on" adaptive_height="off" vertical="off" fade="off" background_color_gradient_type="linear" background_color_gradient_direction="1px" background_color_gradient_direction_radial="center" background_color_gradient_overlays_image="off" arrow_colour="#6b6b6b" animation_style="zoom" /]
They Are Still Waiting
This great book of fourteen sermons is chock full of encouragement to give our lives to the Great Commission.
Dr. Don Sisk says, "Since pastors need to preach on missions and...missionaries should major on preaching about missions when they are in mission conferences, or doing their deputation or furlough, this book could be a great resource for sermons."
They Are Still Waiting
by Dr. Charles Keen
Available as a Paperback.