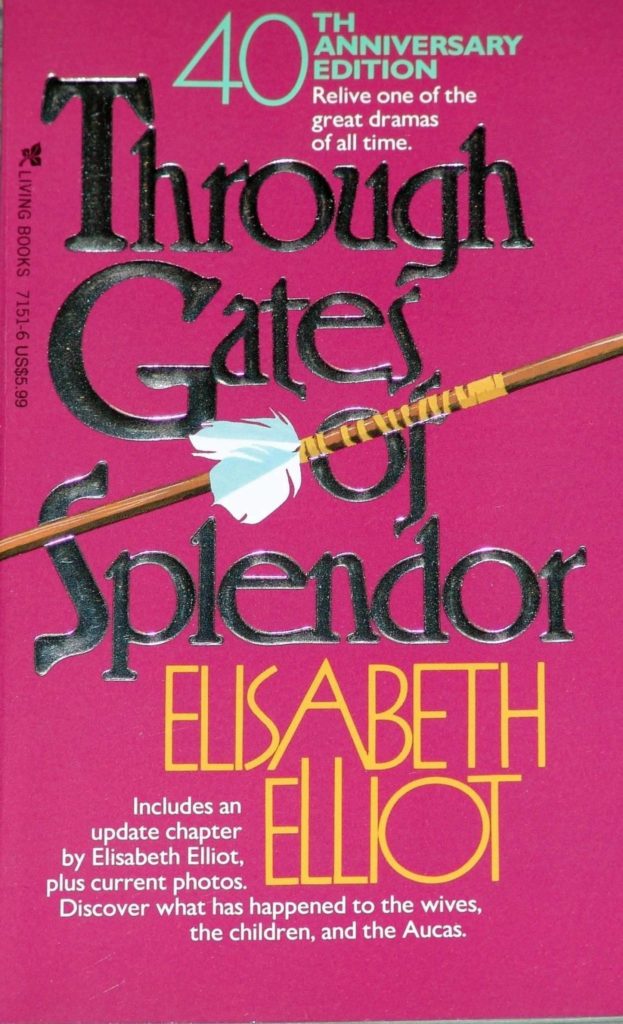 [et_pb_slick_woo_gallery _builder_version="3.2" image_size="woocommerce_single" link_slides="on" arrows="on" dots="off" center_mode="off" autoplay="on" pause_on_hover="on" adaptive_height="off" vertical="off" fade="off" background_color_gradient_type="linear" background_color_gradient_direction="1px" background_color_gradient_direction_radial="center" background_color_gradient_overlays_image="off" arrow_colour="#6b6b6b" animation_style="zoom" /]
Through Gates of Splendor
In January of 1956, a tragic but inspiring story broke in the headlines across the world. Five young men had dared to make contact with a Stone Aged tribe, to try to share the Gospel. This book tells their story, and the story of their families.
Through Gates of Splendor
by Elisabeth Elliot
Available as a Paperback.