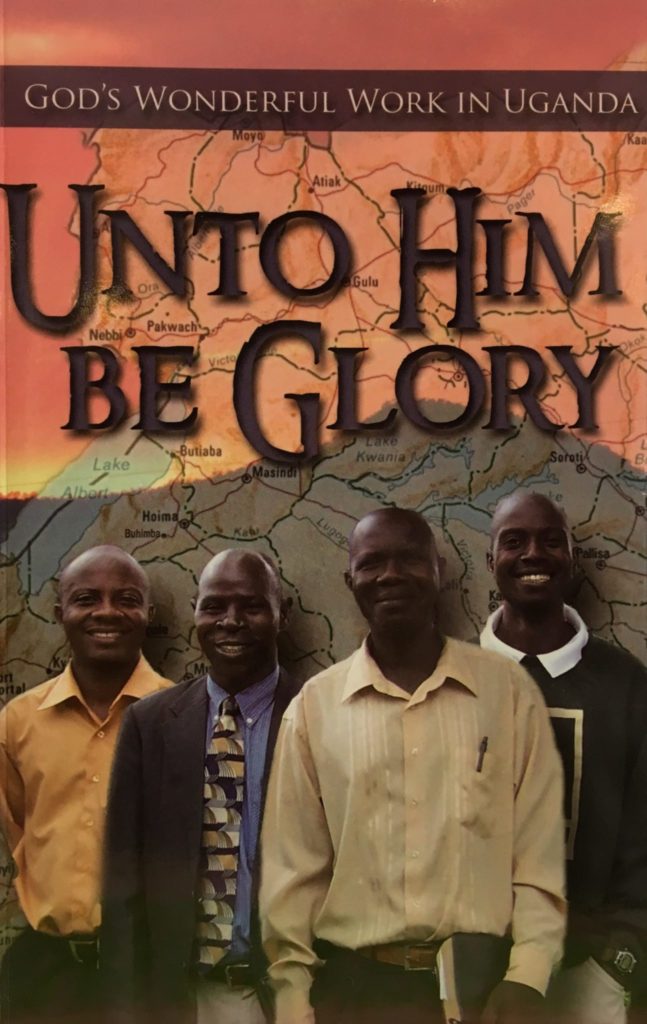 [et_pb_slick_woo_gallery _builder_version="3.2" image_size="woocommerce_single" link_slides="on" arrows="on" dots="off" center_mode="off" autoplay="on" pause_on_hover="on" adaptive_height="off" vertical="off" fade="off" background_color_gradient_type="linear" background_color_gradient_direction="1px" background_color_gradient_direction_radial="center" background_color_gradient_overlays_image="off" arrow_colour="#6b6b6b" animation_style="zoom" /]
Unto Him Be Glory
In this book:
You will read how God used a local church to send their missionaries to obey the command of Jesus Christ like the church of Antioch sent Barnabas and Saul in Acts 13:1–5.
You will read how God used a missionary to follow the pattern of Jesus and to do what the Apostle Paul said to do in 2 Timothy 2:2.
You will read about the wonderful work in Uganda and how He used so many different people to do this work.
You will want to praise God again and again as He reveals His glory though these men and women.
Unto Him be glory in the church by Christ Jesus throughout all ages, world without end. Amen.
Ephesians 3:21
Unto Him Be Glory:
God's Wonderful Work in Uganda
by Tony Stark
Available as a Paperback.