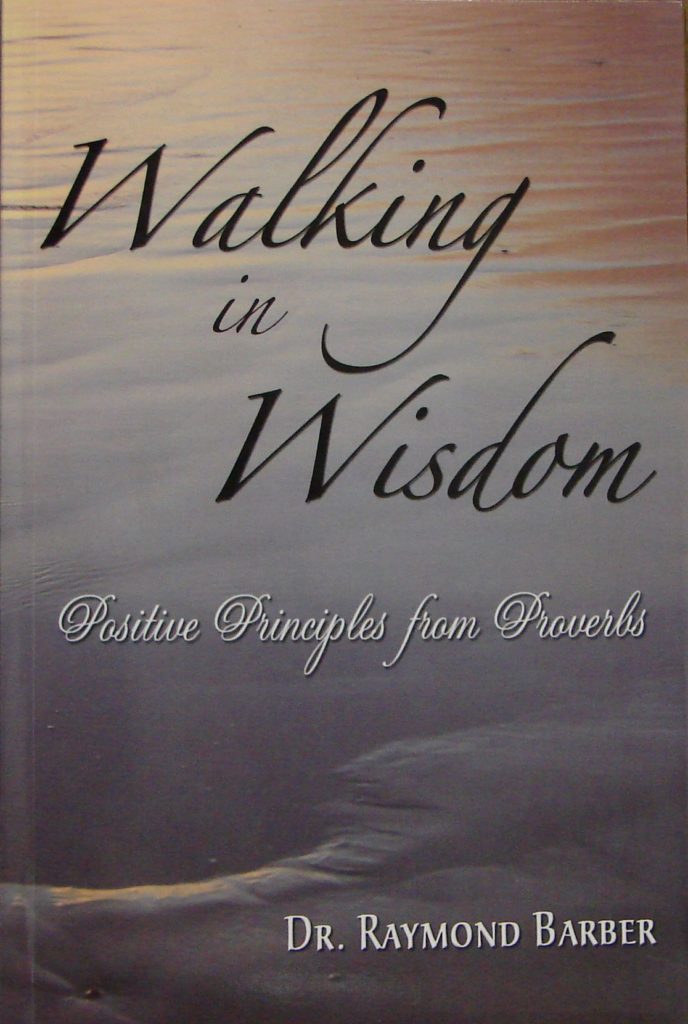 [et_pb_slick_woo_gallery _builder_version="3.2" image_size="woocommerce_single" link_slides="on" arrows="on" dots="off" center_mode="off" autoplay="on" pause_on_hover="on" adaptive_height="off" vertical="off" fade="off" background_color_gradient_type="linear" background_color_gradient_direction="1px" background_color_gradient_direction_radial="center" background_color_gradient_overlays_image="off" arrow_colour="#6b6b6b" animation_style="zoom" /]
Walking in Wisdom
Every page of this great book beams with thought-provoking and heart searching truths gleaned from the Proverbs. With selected texts from each of the thirty-one chapters of Proverbs, Dr. Barber articulates principles he has gleaned from walking through this book of divine wisdom.
Topics include:
How to obtain wisdom
How to glean from nature
How to listen and learn
How to treat neighbors
How to speak to others
How to handle anger
How to train children
How to be a virtuous woman.
Walking in Wisdom: Positive Principles From Proverbs
by Dr. Raymond Barber
Available as a Paperback.