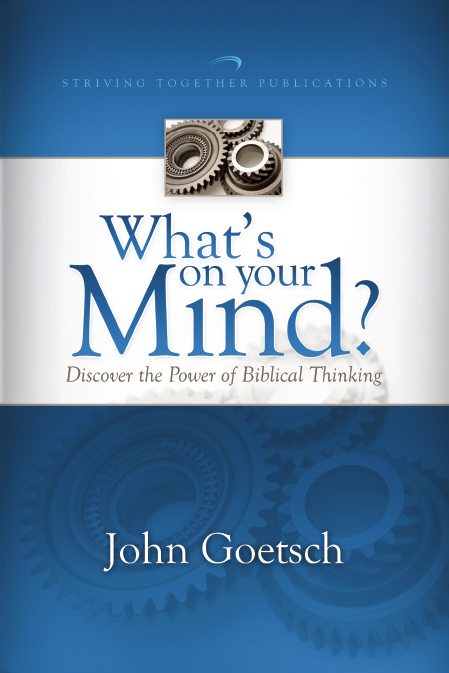 [et_pb_slick_woo_gallery _builder_version="3.2" image_size="woocommerce_single" link_slides="on" arrows="on" dots="off" center_mode="off" autoplay="on" pause_on_hover="on" adaptive_height="off" vertical="off" fade="off" background_color_gradient_type="linear" background_color_gradient_direction="1px" background_color_gradient_direction_radial="center" background_color_gradient_overlays_image="off" arrow_colour="#6b6b6b" animation_style="zoom" /]
What's on Your Mind? Discover the Power of Biblical Thinking
This book is about letting the mind of the Master become the master of your mind! It is about waging the war for your thoughts with more than human willpower. It is about true, biblical life-change.
What's On Your Mind? Discover the Power of Biblical Thinking
by John Goetsch
Available as Paperback.