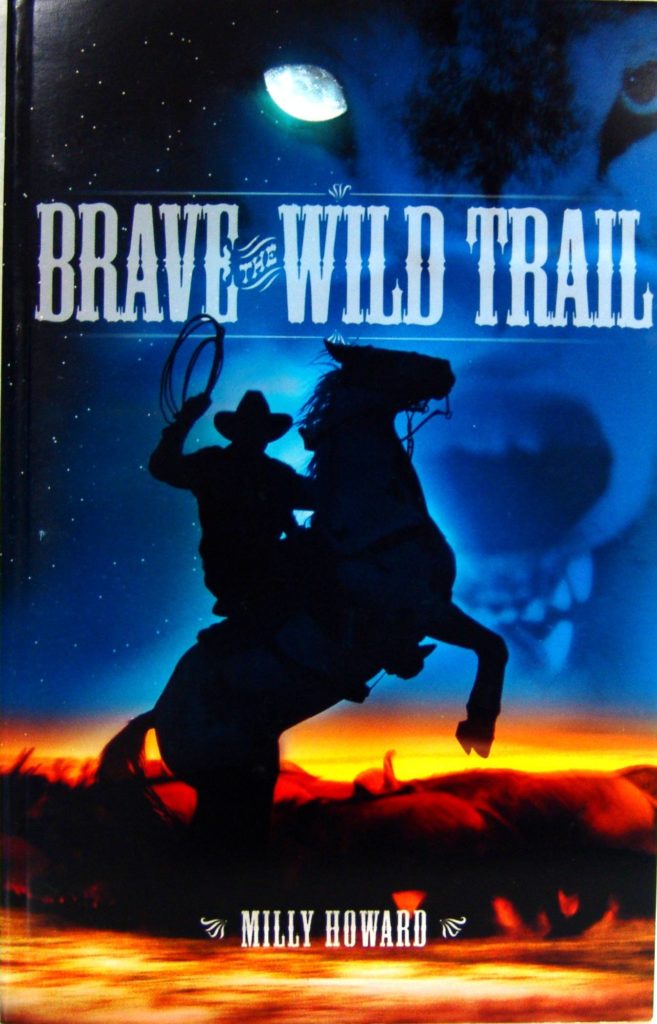 [et_pb_slick_woo_gallery _builder_version="3.2" image_size="woocommerce_single" link_slides="on" arrows="on" dots="off" center_mode="off" autoplay="on" pause_on_hover="on" adaptive_height="off" vertical="off" fade="off" background_color_gradient_type="linear" background_color_gradient_direction="1px" background_color_gradient_direction_radial="center" background_color_gradient_overlays_image="off" arrow_colour="#6b6b6b" animation_style="zoom" /]
Brave the Wild Trail
Twelve year-old Josh Bramlett and his family dream of buying ranch land. But before they do, they must sell their first herd of cattle, and it's a very long walk to market. The trail delivers wild animals, deadly insects and dangerous outlaws. And Josh has other worries along the way. What about their Indian companions and the strange hired hand?  Will they, or anyone else for that matter, stick it out 'til the journey's end?
Ages 9-12.
Brave The Wild Trail
by Milly Howard
Available as a Paperback.