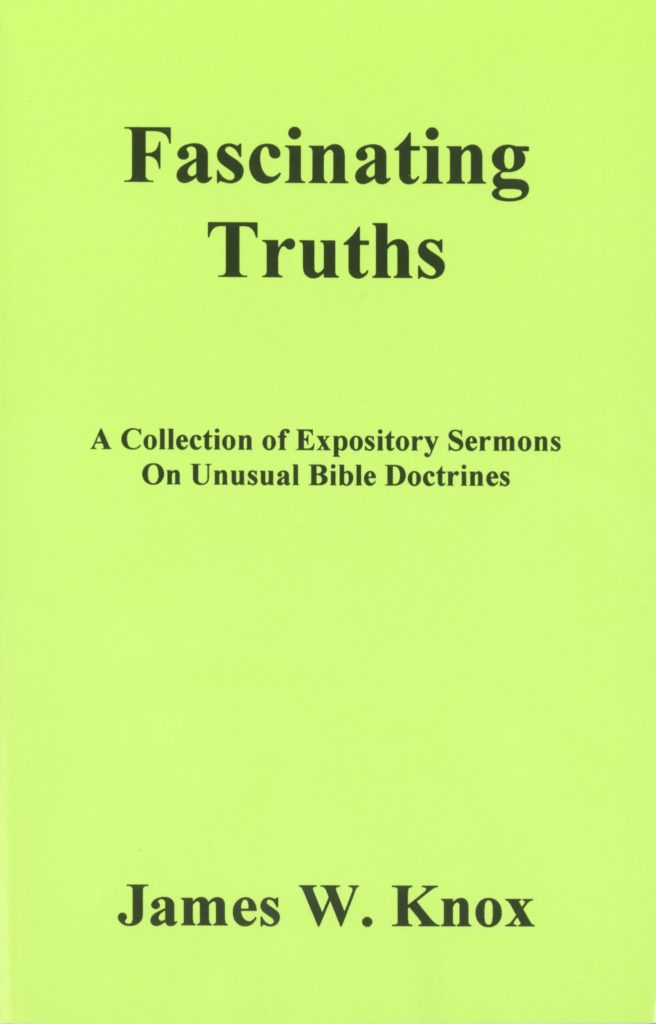 [et_pb_slick_woo_gallery _builder_version="3.2" image_size="woocommerce_single" link_slides="on" arrows="on" dots="off" center_mode="off" autoplay="on" pause_on_hover="on" adaptive_height="off" vertical="off" fade="off" background_color_gradient_type="linear" background_color_gradient_direction="1px" background_color_gradient_direction_radial="center" background_color_gradient_overlays_image="off" arrow_colour="#6b6b6b" animation_style="zoom" /]
Fascinating Truths
Here are things you have always wondered about and things you have never thought about—all explained with exciting clarity from the pages of the Holy Bible.
What about the heathen who have never heard the gospel?
Does the Bible really say we should not judge?
Where is the throne of Jesus Christ?
What was the Lord doing between His death and resurrection?
Does God really know everything?
These interesting subjects—along with what the Bible says about dreams, the giants in the earth, how the United States has won the wars but lost the peace—and many others will make Fascinating Truths both enjoyable and enlightening.
Fascinating Truths
By James Knox
Available as a Paperback.