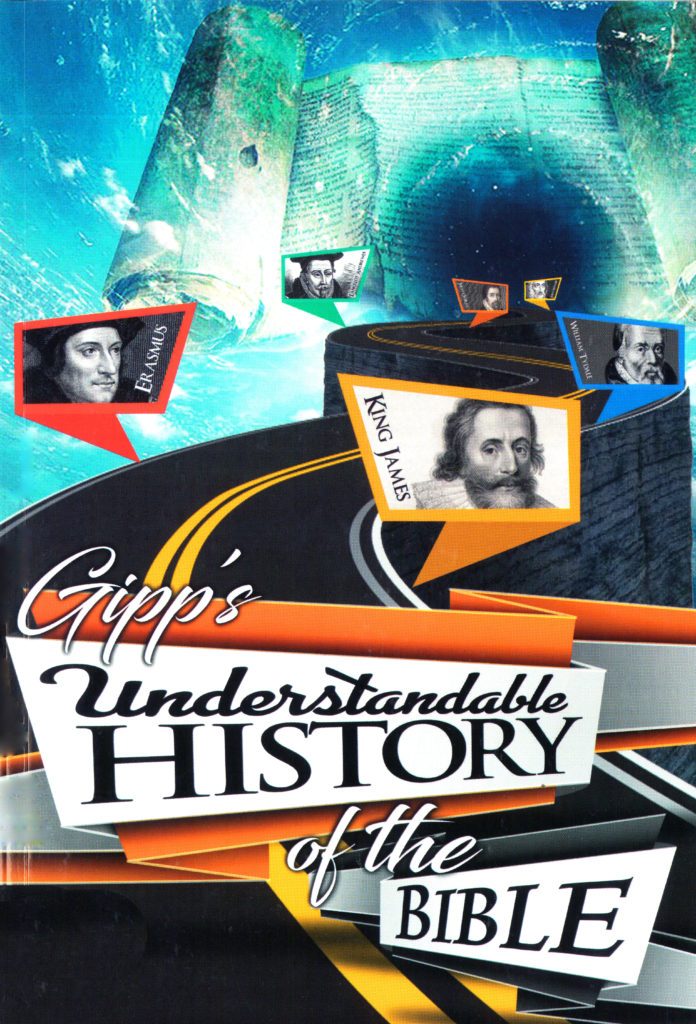 [et_pb_slick_woo_gallery _builder_version="3.2" image_size="woocommerce_single" link_slides="on" arrows="on" dots="off" center_mode="off" autoplay="on" pause_on_hover="on" adaptive_height="off" vertical="off" fade="off" background_color_gradient_type="linear" background_color_gradient_direction="1px" background_color_gradient_direction_radial="center" background_color_gradient_overlays_image="off" arrow_colour="#6b6b6b" animation_style="zoom" /]
Gipp's Understandable History of the Bible
The first edition of An Understandable History of the Bible has been used by Christians around the world. It has been a help to new Christians who want to learn more about where their Bible came from. It has been translated into several languages and has been found useful as a Bible college textbook both in the United States and abroad. Many pastors use it for Sunday School Classes.
The second edition enhances the former edition's usefulness with a wealth of added material.
Now this third edition adds still more information resulting in two new chapters plus new material inserted into already existing chapters.
Gipp's Understandable History of the Bible
by Samuel C. Gipp
Available as a Paperback.