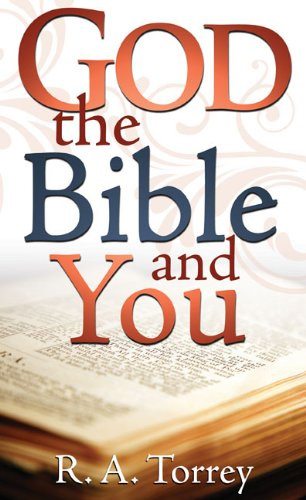 [et_pb_slick_woo_gallery _builder_version="3.2" image_size="woocommerce_single" link_slides="on" arrows="on" dots="off" center_mode="off" autoplay="on" pause_on_hover="on" adaptive_height="off" vertical="off" fade="off" background_color_gradient_type="linear" background_color_gradient_direction="1px" background_color_gradient_direction_radial="center" background_color_gradient_overlays_image="off" arrow_colour="#6b6b6b" animation_style="zoom" /]
God the Bible and You
Is God actively involved in the world today? Does God know everything about me? Does God really care about me personally? How can I encounter the God of the Bible?
How can one God be three persons? Where does the Bible talk about the trinity? How could Jesus be both God and man? Is the Holy Spirit a power or a person? How does the Holy Spirit help people today? Dr. Torrey supplies solid answers to these and many other difficult questions.
God the Bible and You
by R. A. Torrey
Available as a Paperback.