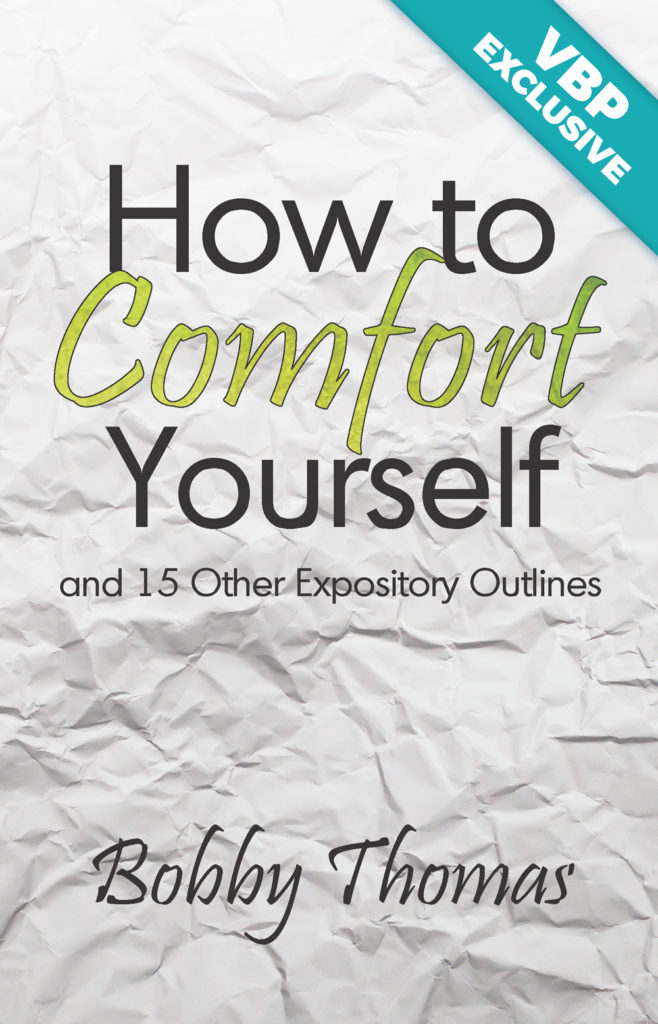 [et_pb_slick_woo_gallery _builder_version="3.2" image_size="woocommerce_single" link_slides="on" arrows="on" dots="off" center_mode="off" autoplay="on" pause_on_hover="on" adaptive_height="off" vertical="off" fade="off" background_color_gradient_type="linear" background_color_gradient_direction="1px" background_color_gradient_direction_radial="center" background_color_gradient_overlays_image="off" arrow_colour="#6b6b6b" animation_style="zoom" /]
How to Comfort Yourself
You can view a free sample here.
Among the many capabilities of Pastor Bobby Thomas is his skill in the expositional, alliterated outlining of the Scriptures.
These sixteen original outlines from 1 Thessalonians, chapter five, are the results of many faithful years of studying the Word of God.
Before being printed, these outlines were preached from the pulpit of Calvary Baptist Church in Greenville, North Carolina, where Pastor Thomas served forty-two years. It is our prayer that these outlines will receive broad acceptance and will be used to enrich the lives of many of the Lord's people.
How To Comfort Yourself and 15 other expository outlines
By Bobby Thomas
Available as a Booklet, Downloadable PDF, Kindle eBook.