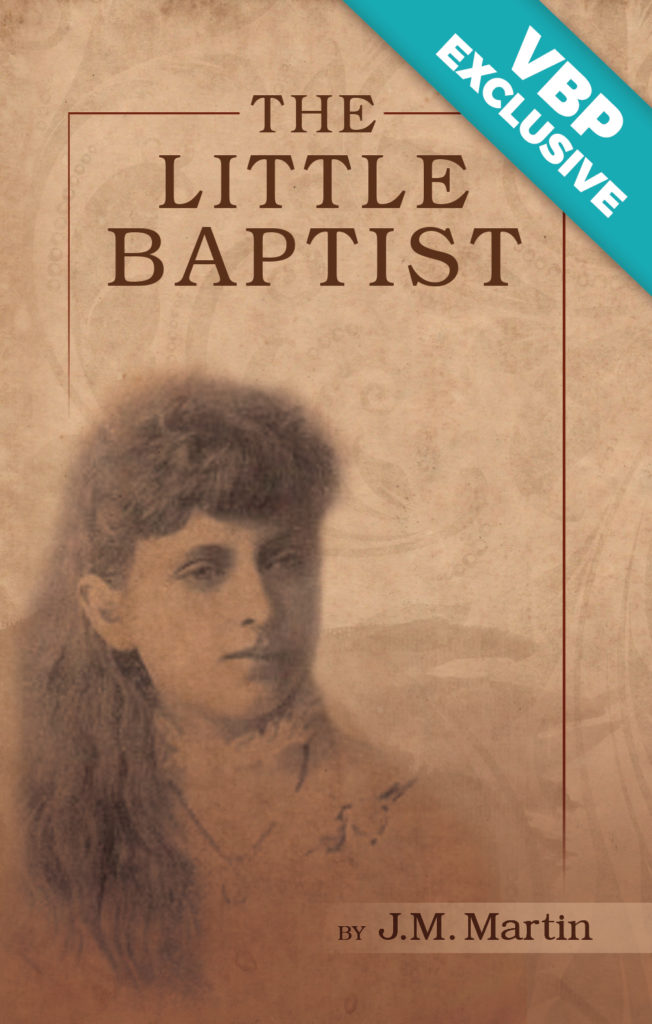 [et_pb_slick_woo_gallery _builder_version="3.2" image_size="woocommerce_single" link_slides="on" arrows="on" dots="off" center_mode="off" autoplay="on" pause_on_hover="on" adaptive_height="off" vertical="off" fade="off" background_color_gradient_type="linear" background_color_gradient_direction="1px" background_color_gradient_direction_radial="center" background_color_gradient_overlays_image="off" arrow_colour="#6b6b6b" animation_style="zoom" /]
The Little Baptist
First published in 1848, The Little Baptist was written so that a child or an adult may read it with equal enjoyment and learning.
This is the fascinating and captivating story of little ten-year-old Mellie, who, through her personal study of the Bible given to her as a gift by her older brother, came to understand the Bible way of salvation and baptism by immersion. Though raised as a Presbyterian, Mellie became a little Baptist.
The Little Baptist
by J. M. Martin
Available as a Paperback, Downloadable PDF, and Kindle eBook.