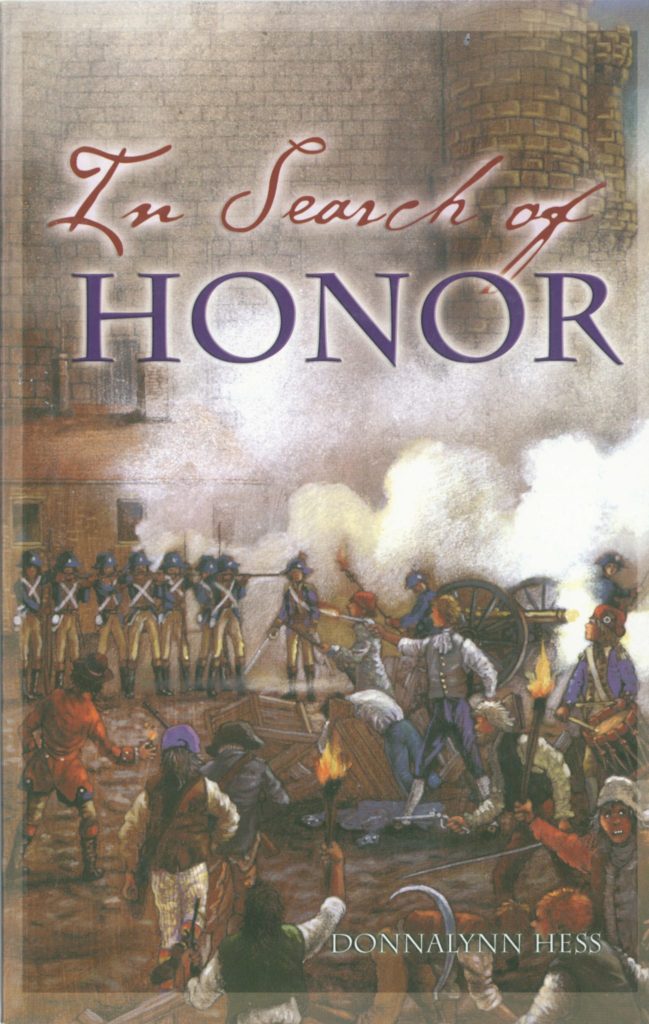 [et_pb_slick_woo_gallery _builder_version="3.2" image_size="woocommerce_single" link_slides="on" arrows="on" dots="off" center_mode="off" autoplay="on" pause_on_hover="on" adaptive_height="off" vertical="off" fade="off" background_color_gradient_type="linear" background_color_gradient_direction="1px" background_color_gradient_direction_radial="center" background_color_gradient_overlays_image="off" arrow_colour="#6b6b6b" animation_style="zoom" /]
In Search of Honor
Young Jacques Chénier, caught up in the anarchy and terror of the French Revolution, finds himself living a precarious existence as one calamity follows another. But even worse to bear are the worry about his mother and the heavy load of hatred he carries—hatred for the Comte de Guiche and his son.
While the French Revolution rages throughout Paris, Jacques struggles to free himself from the prison of his own bitterness and to find the true meaning of honor.
In Search of Honor
by Donnalynn Hess
Available as a Paperback.