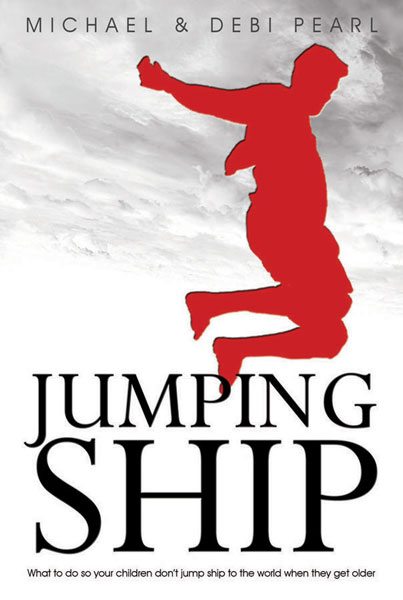 [et_pb_slick_woo_gallery _builder_version="3.2" image_size="woocommerce_single" link_slides="on" arrows="on" dots="off" center_mode="off" autoplay="on" pause_on_hover="on" adaptive_height="off" vertical="off" fade="off" background_color_gradient_type="linear" background_color_gradient_direction="1px" background_color_gradient_direction_radial="center" background_color_gradient_overlays_image="off" arrow_colour="#6b6b6b" animation_style="zoom" /]
Jumping Ship
There is a troubling trend that is rising up in some of the "back to basics" homeschool crowd. Their children are discontent and rebellious, jumping ship as soon as they think they can survive without the family--some as  young as sixteen years old. Parents are crying, "Where did we go wrong?" Jumping Ship addresses the issue in a very clear and encouraging way.
Jumping Ship
by Michael & Debi Pearl
Available as a Paperback.