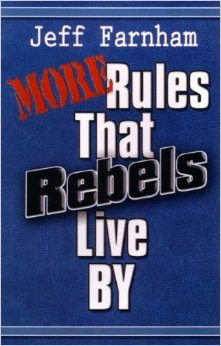 [et_pb_slick_woo_gallery _builder_version="3.2" image_size="woocommerce_single" link_slides="on" arrows="on" dots="off" center_mode="off" autoplay="on" pause_on_hover="on" adaptive_height="off" vertical="off" fade="off" background_color_gradient_type="linear" background_color_gradient_direction="1px" background_color_gradient_direction_radial="center" background_color_gradient_overlays_image="off" arrow_colour="#6b6b6b" animation_style="zoom" /]
More Rules That Rebels Live By
With love and compassion, Pastor Jeff Farnham shows the error in each mistaken way of the rebel. He then explains the right path that the righteous person follows and gives abundant real-life illustrations which affirm his conclusions.
More Rules That Rebels Live By
by Jeff Farnham
Available as a Paperback.