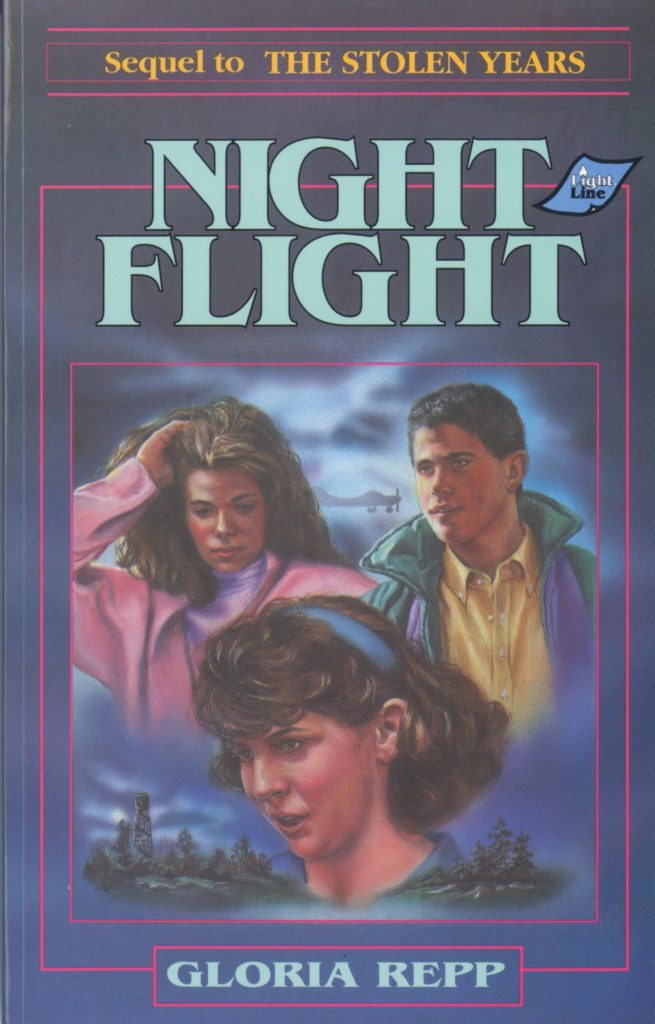 [et_pb_slick_woo_gallery _builder_version="3.2" image_size="woocommerce_single" link_slides="on" arrows="on" dots="off" center_mode="off" autoplay="on" pause_on_hover="on" adaptive_height="off" vertical="off" fade="off" background_color_gradient_type="linear" background_color_gradient_direction="1px" background_color_gradient_direction_radial="center" background_color_gradient_overlays_image="off" arrow_colour="#6b6b6b" animation_style="zoom" /]
Night Flight
For Kelly, some of what's going on is puzzling, like the mysterious flights being made by an odd little plane called a Wren. And some things are frightening, like the criminal Marielitos whom her friend Ron won't even discuss. She hadn't wanted to move to New Jersey, anyway, and now she is beginning to wonder whether God really loves her. Why did He have to take her away from David? And how is He ever going to work all this out?
Sequel to The Stolen Years.
Night Flight
By Gloria Repp
Available as a Paperback.